Kerrie Finch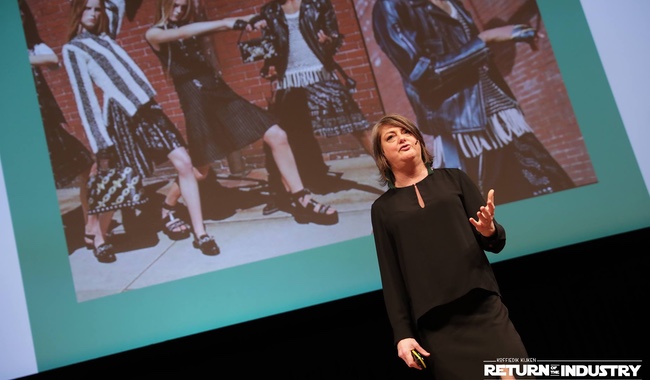 Kerrie Finch is a super-connector with a burning curiosity in people. She gets a kick out of using over two decades of experience in strategic communications, brand positioning and thought leadership to shine a light on speakers. Being the MC – the circus ringmaster – responsible for the red thread between content, speakers and audience isn't everyone's happy place, but it is hers.
This summer, Kerrie MC'd a main stage for five days at the Cannes Lions International Festival of Creativity. Additional stage experience as MC/host or moderator (100-2,500 capacity) includes Web Summit (Lisbon), Dublin Tech Summit, The Next Web (Amsterdam), CogX Festival (London), SheSays Los Angeles, STEP Conference (Dubai), Promax (Barcelona), OnBrand (Amsterdam), eurobest (Antwerp), DMEXCO (online) and Advertising Week Europe (London). Kerrie is also no stranger to stages in Germany, Croatia, Estonia, Czechia, Latvia and Russia.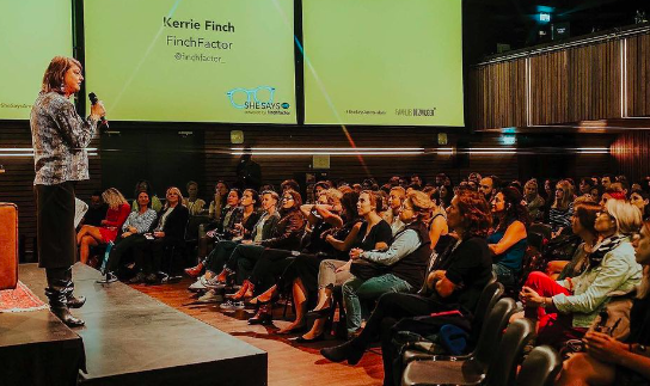 Kerrie is passionate about helping leaders inspire colleagues and consumers to become brand evangelists – by facilitating deep-dive story-mining workshops and curated corporate event series. Her expertise in sharpening vision, mission and purpose into a clearly articulated voice helps conference directors, entrepreneurs and brands get crystal-clear on thought leadership and messaging.
AUDIENCE TAKEAWAY
"I believe there has never been a more important time for people to come together and feel connected. My mission from the stage is to foster a sense of community with a shared purpose — so ideas, inspiration and innovation can flourish. And fun. Also fun."
In 2009, Kerrie founded FinchFactor (now futurefactor) with offices in LA, Amsterdam and London. She has partnered with the likes of Airbnb, BlackRock, Diageo, Framestore and Saatchi LA. FinchFactor was the strategic communications partner to Media.Monks for 12 years, building their reputation to see the company grow globally from 50 to 1000+ before becoming the largest acquisition (by S4 Capital) in production company history.
Kerrie is the founder of SheSays Amsterdam, country rep for Cannes Lions, and an alum of Wieden+Kennedy.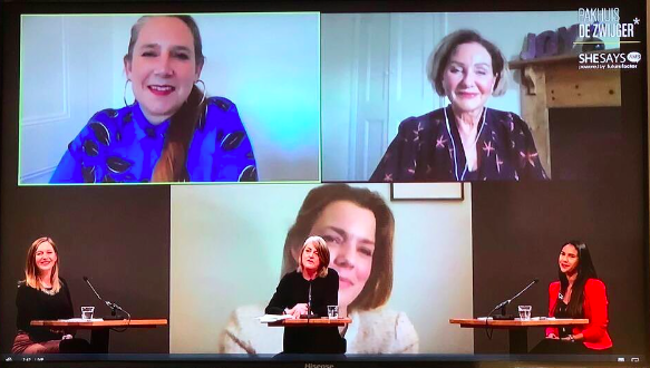 Keynote: Lessons in Leadership: How (Not) to Die on the Job.
When Kerrie realised she had not been admitted to hospital for a full twelve-month period – for the first time in 21 years – she also realised there were some important leadership lessons to be learned from this. For your health, but also to become a better leader. Read the full article here, or book this keynote for your next event.
Kerrie Finch at Cannes Lions Festival 2023: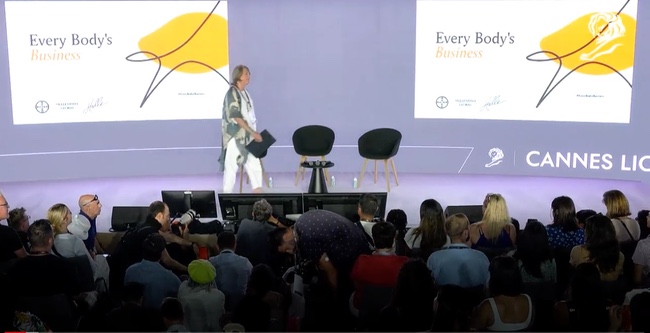 In conversation with Yuval Noah Harari, CogX:

"Kerrie is MC extraordinaire. She has that rare ability to make the biggest, most daunting stages feel intimate, warm, inviting and inclusive. From the off, speakers, crew, A-listers, and most importantly – the audience – know they're in very safe hands.
On stage, she keeps the energy high, she's spontaneous, witty, a problem solver and a lot of fun. Her audience (and growing fanbase) keep coming back for more because Kerrie delivers every time. She connects with the audience, she's well researched, hands on, pitch perfect. I trust her implicitly with the Lions brand."
— Simon Cook, CEO, Cannes Lions International Festival of Creativity (2023)
"Kerrie is the platonic ideal of someone you want fighting your corner. Smart, savvy, strategic and endlessly focused on your success. As good in person as she is on a panel, if you have the chance to work with, for or alongside her, I cannot recommend it highly enough."
— Wesley ter Haar, Founder, Media.Monks | Executive Director, S4 Capital Group (2023)
"Kerrie is a remarkable and captivating speaker with a unique brand and voice. I have had the privilege of witnessing her exceptional talents in MC'ing and moderating. She creates an inclusive and thought-provoking environment that sparks meaningful dialogue. Kerrie's contribution most certainly leaves a lasting impact on both panelists and attendees. Her warm, spontaneous personality makes working with her a pleasure."
–Patritia Pahladsingh, CEO & Managing Director, Accenture Song (2023)
"Kerrie's charisma and interpersonal skills greatly contribute to the success of the events she curates, hosts, moderates or leads — whether it's a conference, panel discussion, or thought leadership workshop. I am thoroughly impressed with her skill in fostering engaging and thought-provoking discussions while navigating diverse cultural nuances.
Kerrie possesses an innate understanding of different cultures, which enables her to create an atmosphere of respect. Her ability to connect with both audience and speakers fosters a natural flow of openness and collaboration."
–Bei Wang, Lecturer & Cultural Broker, Digital China | Co-founder, Straightfire Studios (2023)
"Kerrie has a knack for masterfully tapping into the brilliance of her panelists to pull what's on the edges into full view. She is unquestionably the best moderator I have ever worked with.
Conversations with Kerrie keep you on the edge of your seat. She combines a fabulous sense of humor and wit with deep industry expertise as a top global communications expert. The result is a powerful experience."
–Mark Eckhardt, CEO, COMMON (2023)
"Kerrie has an extraordinary presence: she compels you to pay attention and listen. Her presentations are entertaining and fun. When she hosts an event, you feel as if you've been let into an exclusive party and Kerrie is there to ensure you have a good time. As an interviewer, she truly listens to what people say, and creates a conversation that leaves interviewee and audience in a better place than before.
Working with Kerrie is a collaboration. She makes anything she touches better. As someone who has been in the audience, a presenter, and an interviewee, I can speak firsthand to Kerrie's stellar work and deft abilities. I enjoy the moment – the sense of connection — that she can create."
–Ashley Vinson, Creative Agency Partner, Meta (2023)