Lauren Razavi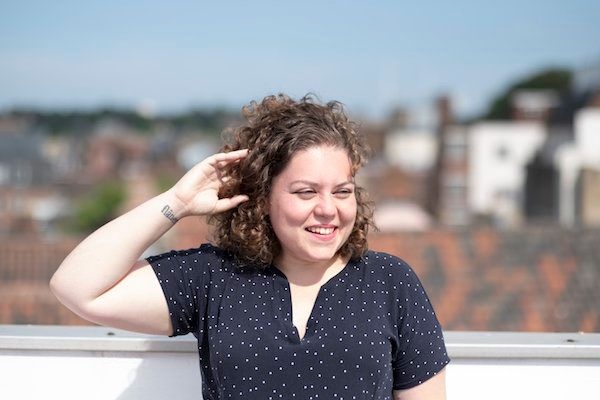 Lauren Razavi is an award-winning technology and business journalist and Google's former managing editor for the future of work. She specializes in the topics of distributed work, talent strategy, the knowledge economy, and internet culture.
Over the past ten years, Lauren has lived and worked in 30+ countries and 50+ cities as a foreign reporter, remote worker, and digital nomad. Her writing appears in titles such as The Guardian, Wired, Bloomberg, and The Washington Post, and her consulting clients include Amazon, Regus, Emirates, Royal Bank of Canada, and the Singapore Government.
Lauren works with media brands, businesses, and policymakers to create and refine strategy, initiate cross-sector partnerships, craft big-picture narratives, and address urgent questions about the future of technology and culture. Lauren also builds distributed teams of freelancers to deliver creative projects, facilitating access to the remote talent companies and governments need to stay ahead.
Lauren was featured as part of the Guardian Masterclasses program from 2015 to 2018, was winner of the IPSE Young Freelancer of the Year Award in 2016, and has been a social impact fellow at London's Royal Society of the Arts since 2018.
She is currently writing a book, Global Natives, about the future of work that examines the past two decades of technological innovation and its impact on economics and equality globally – covering issues from the sharing economy and data sovereignty to the future of work and algorithmic decision-making.

Presentations
In her talks, she explains how to manage distributed teams effectively and how to win talent in the world of remote work:
How to manage distributed teams effectively
Based on her work with pioneering global companies, Lauren offers guidance on transitioning from office-based to distributed work, highlights the most common pitfalls managers and leaders face, and offers practical advice on how to overcome them:
– the differences between office-based and distributed work (and how you can take advantage)
– practical advice to overcome the most common pitfalls as a distributed leader (and build teams that deliver results)
– an actionable roadmap to get the best out of your remote workers (starting immediately)
How to win talent in the world of remote work
Organizations seeking to attract and retain the best talent face fresh challenges in the era of remote work. In this talk, Lauren delves into how the transition to remote work has changed the talent landscape, and what businesses must do to attract and retain the best workers in a world of distributed work:
– how Covid-19 has changed the global talent landscape (and how your organization can take advantage)
– practical advice on how to attract and retain top remote talent (including emerging models for collaboration with specialists)
– actionable insights to shape your talent strategy from now on (and help you stay ahead of the competition)
Other presentations that Lauren gave earlier:
– Work culture: human capital, attracting and retaining talent, soft skills
– Global mobility: digital nomads, borderless living, work travel
– Knowledge economy: cities as talent hubs, placemaking and mixed-use
– Platform economy: sharing economy, freelancing and self-employment
– Future trends: creativity, technology, influencers, internet culture

Podcasts
The Future of Work and the Digital Nomad Community
Lauren on The New Abnormal Podcast, October 2020
From Roadie to Googler to Future of Work Consultant
Lauren on Remotely Inclined Podcast, October 2020
How will Covid-19 change the way we work?
Lauren on Cloudbusting Podcast, April 2020
The future of work is everybody using their influence
Lauren on Freelance Pod, July 2020

Testimonials for Lauren:
"It has been a pleasure to work with Lauren. She's a unique voice and extremely articulate, with many of her sessions selling out well in advance. Her lived experience shines through in her talks and helps audiences form a genuine connection with her." – Guardian Masterclasses
"Lauren is incredibly knowledgeable about the future of work and she is a true champion of freelancing and freelancers in the 21st century context. We are delighted to welcome her to National Freelancers Day each year and always get brilliant feedback from session attendees." – IPSE
"Lauren did a great job in understanding our business context and seminar objectives. The delivery of the seminar itself was fantastic – clear structure, a range of teaching methods, relevant content and tangible takeaways – all of which left members of the Northstar team from Graduate to Director level extremely satisfied and with improved storytelling skills." – Northstar Research Partners

AAT Annual Conference 2017

Cloudbusting Podcas