Lauren Razavi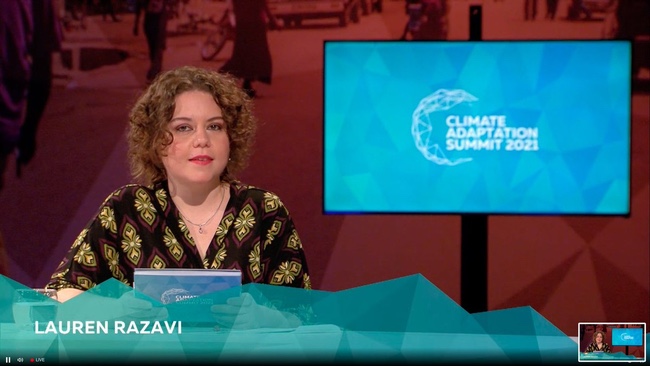 Lauren Razavi is an award-winning technology and business journalist and Google's former managing editor for the future of work. She specializes in distributed work, talent strategy, the knowledge economy, internet culture, and the future of innovation.
Over the past ten years, Lauren has lived and worked in 40+ countries as a remote worker and digital nomad. She has published 250+ media stories on work, business, cities and the future with titles such as The Guardian, Wired, and Bloomberg. Her consulting clients include Randstad, Amazon, Emirates, Royal Bank of Canada, and the Singapore Government.
Lauren's first book, Global Natives: The New Frontiers of Work, Travel, and Innovation, will be published by Holloway in September 2021. It explores the future of work and the rise of digital nomads and the Work From Anywhere movement. Her weekly newsletter, Counterflows, covers the same themes and is read by MIT and Harvard researchers, leading hoteliers and real estate investors, international policymakers, and even a member of Emirati royalty.
Lauren was featured as part of The Guardian's speaker program from 2015 to 2018 and won the IPSE Young Freelancer of the Year Award in 2016. She was appointed as a social impact fellow by London's Royal Society of the Arts in 2018, and she is a founding board member at Plumia, a collective of remote entrepreneurs building the first country on the internet.

Presentations
Lauren speaks about the following topics:
– Future of work: work culture, human capital, talent strategy, future of skills
– Global mobility: digital nomads, borderless living, business travel, work from anywhere
– Future of innovation: knowledge economy, hub cities, placemaking, cities
– Platform economy: digital platforms, sharing economy, freelancing and self-employment
– Future trends: creativity, technology, influencers, internet culture

Podcasts
The Citymaker: Global Natives – an interview with author and strategist Lauren Razavi (Jan 2021)
Principled: Integrating your work and life with digital nomad Lauren Razavi (Dec 2020)

Lauren's Essays
The Rise of Subscription Living (Medium)
Digital Nomads: The Future of Work, or Colonialism 2.0? (LinkedIn)

Recent Press
Will Silicon Valley go back into the office in 2021? (The Bold Italic)
Audio-only social app Clubhouse takes Europe by storm (Sifted)

Testimonials
'We have worked with Lauren a few times now and she has always been super inspiring. The amount of preparation she does for each engagement is tremendous. She also shares so much nuggets of advice and is open to trying new things with and for us!'
– Emelie Helsen, Ravensbourne University, February 2021
"It has been a pleasure to work with Lauren. She's a unique voice and extremely articulate, with many of her sessions selling out well in advance. Her lived experience shines through in her talks and helps audiences form a genuine connection with her." – Guardian Masterclasses
"Lauren is incredibly knowledgeable about the future of work and she is a true champion of freelancing and freelancers in the 21st century context. We are delighted to welcome her to National Freelancers Day each year and always get brilliant feedback from session attendees." – IPSE
"Lauren did a great job in understanding our business context and seminar objectives. The delivery of the seminar itself was fantastic – clear structure, a range of teaching methods, relevant content and tangible takeaways – all of which left members of the Northstar team from Graduate to Director level extremely satisfied and with improved storytelling skills." – Northstar Research Partners