Lauren Razavi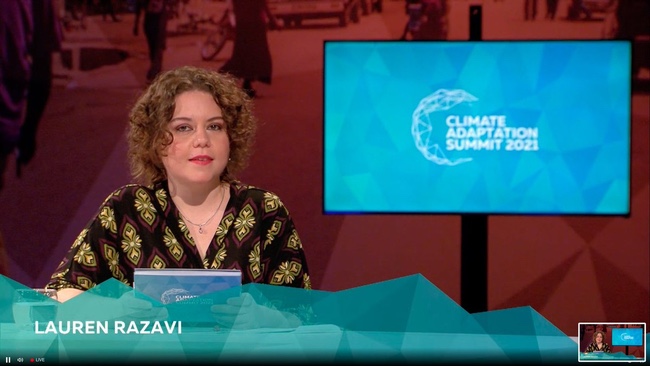 Lauren Razavi is uitvoerend directeur bij SafetyWing, een Y Combinator-alumnus en een volledig remote bedrijf, waar ze leiding geeft aan Plumia. Plumia is een non-profit organisatie, met als missie een ​​internetland te bouwen voor digital nomads. Ze is een early adopter van remote working en leeft sinds 2013 als digital nomad. Haar werk richt zich op het snijvlak van technologie, business, beleid en menselijk gedrag.
Lauren was in 2021 Tech Policy Fellow bij het Tony Blair Institute for Global Change, waar ze het initiatief nam tot een beleidsproject dat regeringen adviseert over werken op afstand, digital nomads en de toekomst van burgerschap. Ze levert regelmatig deskundig commentaar aan wereldwijde mediamerken zoals Le Monde, NPR, BBC News, Sifted, Tatler en Condé Nast Traveller. In 2021 werd ze door het Influencer Report van Remote.com uitgeroepen tot een van 's werelds meest invloedrijke stemmen in remote working.
Laurens eerste boek, Global Natives: The New Frontiers of Work, Travel, and Innovation (Holloway 2022), gaat in op het verleden, heden en de toekomst van digital nomads en de work from anywhere beweging. Haar teksten over zaken, politiek, technologie en innovatie verschijnen in titels als Wired, The Guardian, VICE en The Atlantic.
Lauren, voorheen de hoofdredacteur van Google voor de toekomst van werk, was een veelgevraagde ghostwriter voor senior tech executives en ze bouwde en leidde externe teams van creatief toptalent over de hele wereld. Ook adviseerde ze grote bedrijven, waaronder Amazon, Emirates, Randstad en Royal Bank of Canada.
Lauren deelt inzichten en verhalen over werken op afstand, digitale nomaden, reizen, creativiteit en grenzeloos leven in haar Counterflows-nieuwsbrief, die wekelijks door duizenden mensen wordt gelezen, en twittert via @LaurenRazavi.

Voorbeelden van Lauren Razavi's presentaties en interviews:
Lauren Interviews Parag Khanna | Plumia Speaker Series:

How to Make Hybrid Work Truly Work with Lauren Razavi | Borderline Live:

Lauren Razavi at The Future of Workspaces Summit | NORNORM:

Integrating Your Work and Life with Digital Nomad Lauren Razavi | Principled Podcast
Testimonials for Lauren Razavi

"Lauren is a relaxed and organised professional. She's well prepared for anything, whether it be a more informal chat or structured lecture. She's very broadly educated and experienced, which makes her an inspiring and highly articulate speaker and partner."
Sophie Op den Kamp, Managing Director at TNW Spaces, Jun 2021
"Not only is Lauren's breadth and depth of understanding around the rapidly shifting world of work razor sharp, but she brings a rare wisdom and gravitas to a discussion. I very much look forward to working with Lauren again."
— Peter Barden, Partnerships Lead at Forward Democracy, Apr 2021
"Lauren is an incredible moderator! She helped us turn our speaker series into an experience that inspires, sparks conversation, and encourages creative thinking. She is excellent at leading the discussion, keeping it engaging, and really digging into the heart of the topic. Lauren adds tremendous value with her perspectives, experiences and expert knowledge as a guest speaker in her own right too."
— Barbara Jovanovic, Head of Content at SafetyWing, May 2021
"We have worked with Lauren a few times now and she has always been super inspiring. The amount of preparation she does for each engagement is tremendous. She also shares so many nuggets of advice and is open to trying new things with and for us!"
-– Emelie Helsen, Creative Entrepreneurship at Ravensbourne University, Feb 2021