Lauren Razavi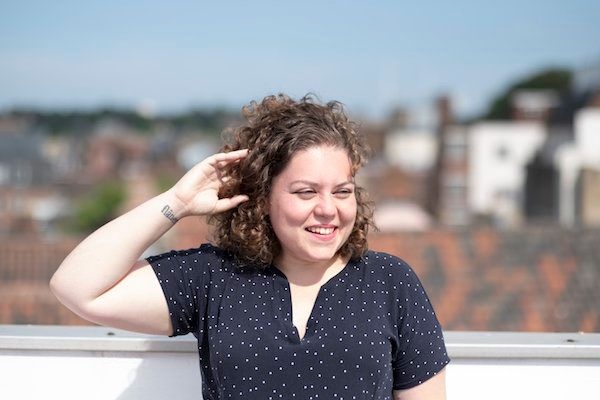 Lauren Razavi is freelance journalist en dé expert op het gebied van de toekomst van werk. Ze heeft bij verschillende bedrijven teams van remote workers opgezet en geleid, zoals bij Google, Facebook, Foursquare en Royal Bank of Canada. Als 'digital nomad' heeft ze de afgelopen jaren in onder andere Engeland, de Verenigde Staten, India, Maleisië en Australië gewoond en heeft al meer dan 10 jaar ervaring in het werken op afstand.
Tussen 2015 en 2018 was ze een Guardian Masterclass spreker, in deze hoedanigheid ze heeft gesproken op evenementen zoals The London's Battle of Ideas and the Women of the World Festival. Ze is voor haar werk beloond met verschillende prijzen, zoals 'IPSE's Young Freelancer of the Year Prize' in 2016 en 'UEA's Innovation and Impact Award' in 2019.
Op dit moment is Lauren een boek over de toekomst van werk aan het schrijven, Global Natives. In dit boek onderzoekt ze de technologische vernieuwingen van de afgelopen twintig jaar en de wereldwijde impact daarvan op de economie en de manier van werken. Ze behandelt daarbij onderwerpen als de deeleconomie, privacy van data en algoritmische besluitvorming.

Onderwerpen lezingen en workshops
In haar lezingen legt ze uit hoe je teams van remote workers effectief kan managen en hoe je talent kan aantrekken in een wereld waarin mensen graag op afstand werken:
How to manage distributed teams effectively
In deze lezing legt Lauren, vanuit haar eigen ervaringen, uit wat de verschillen zijn tussen werken op een kantoor aan de ene kant, en werken op afstand aan de andere kant. Ze laat zien waar managers tegenaan lopen en geeft praktische adviezen over hoe de valkuilen aan te pakken. Hoe haal je het beste uit je medewerkers die op afstand werken en hoe kan je daar gelijk mee aan de slag gaan?
How to win talent in the world of remote work
Hoe heeft COVID-19 de werkwijzen veranderd en hoe kan jouw organisatie daar voordeel mee doen? Lauren legt uit hoe je de beste remote workers kunt aantrekken en behouden en hoe je je concurrentie voorblijft.
Ze spreekt daarnaast onder andere over:
– Work culture: human capital, attracting and retaining talent, soft skills
– Global mobility: digital nomads, borderless living, work travel
– Knowledge economy: cities as talent hubs, placemaking and mixed-use
– Platform economy: sharing economy, freelancing and self-employment
– Future trends: creativity, technology, influencers, internet culture

Podcasts
The Future of Work and the Digital Nomad Community
Lauren on The New Abnormal Podcast, October 2020
From Roadie to Googler to Future of Work Consultant
Lauren on Remotely Inclined Podcast, October 2020
How will Covid-19 change the way we work?
Lauren on Cloudbusting Podcast, April 2020
The future of work is everybody using their influence
Lauren on Freelance Pod, July 2020


AAT Annual Conference 2017