Lucien Engelen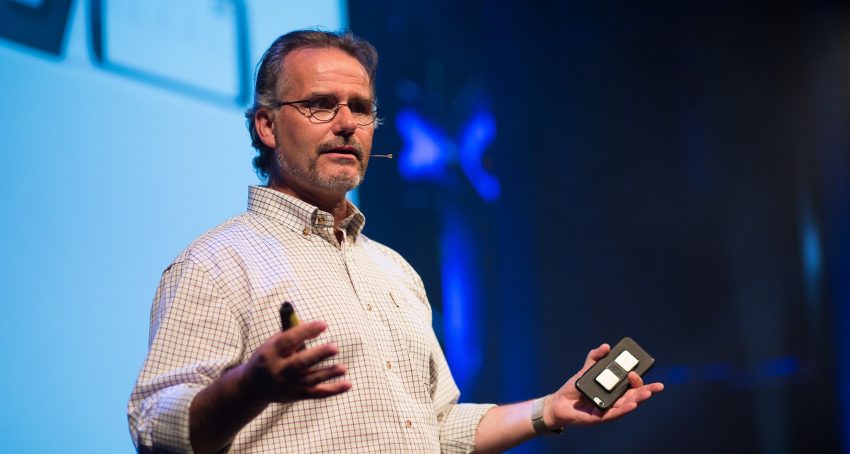 Lucien Engelen is CEO of Transform Health and speaker. He is a healthcare innovation strategist for, among others, the Center for the Edge Deloitte (worldwide), Vodafone Centers for Health (Europe), Laurentius Medical Center (Roermond), HIMSS (Chicago, USA) and Faculty Singularity University Exponential Medicine (Silicon Valley, USA).
Lucien works at the intersection of innovation and strategy and advises boards, governments, companies, and professionals. His advice focuses on initiating change, explaining what it takes and is based on decades of experience in local, regional and (inter)national settings.
As founder and (former) director of the REshape Center of the Radboud University Medical Center and advisor to the Board of Directors (2007-2018), Lucien has extensive experience in the academic side of healthcare. In one of his current roles, he is a strategist at Laurentius ZH in his hometown of Roermond.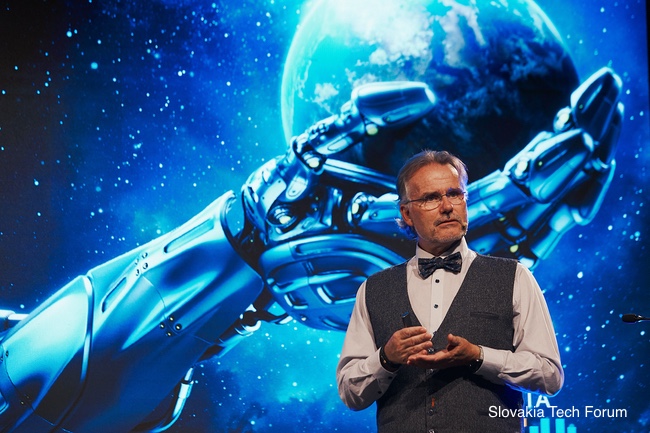 Due to his practical approach, he was able to identify necessary changes at an early stage and implement them in a sector that is (of course) bound by many rules. Before that Lucien had a career of more than 15 years in acute care (Ambulance care, dispatch centers and, Emergency Preparedness and Planning Office).
The foregoing has put him at the forefront of healthcare innovation in the Netherlands and beyond over the past three decades.
With more than 800,000 followers on LinkedIn, Lucien Engelen is one of the 100 official LinkedIn influencers; his newsletter is read by more than 150,000 people. His presentations cover: creating a sustainable culture for innovation, change management, the future of healthcare, the future of work, digitization, technology, health, and care.
His lectures are practical, stimulating, forward-looking, teasing, provoking, and spiced with a bit of humor and self-mockery.
 
From healthcare to health: what could your role be in the future of health
With the double aging of the population, increasing burnout complaints of healthcare workers, a shortage of trained personnel, and rising costs, healthcare is heading for an implosion. This was before the Corona pandemic, but it has only been reinforced. Lucien sees the solution in health. Easy to say, but how can other organizations and companies take a role in this major challenge, and why does he see a solution in a cross-industry approach.

Healthcare loses its connection with society
Care in all its facets should reflect what is happening in society, but then translated, say adapted, with a few unique characteristics for care. However, in the way we provide care, there is a growing gap with society regarding user interface (UI) and user experience (UX). Especially in this (descending?) Covid era, better rebuilding is central to governments, institutions, and employees in care. In this keynote, Lucien gives an inspiring call to action with an overview, a look ahead, and tangible steps that can be applied the next day at 9:30.

Retailization in/of healthcare: the next frontier
While almost all services in our lives have been digitized and built around the user, healthcare still faces a huge challenge as it is still marginally digitized, and the delivery model is still built around the professional. How other 'suppliers of services can and will play a major role in the field of tension between health and healthcare. An exciting view with an as yet not everyday view on how the challenges in healthcare and society will be solved.

Culture eats strategy for breakfast
How change programs, aimed at a permanent change of the (company) culture, are better than a 'loose' innovation strategy. He also goes into depth about topics from his most recent book: Augmented Health(care)™, "the end of the beginning," about why the current care model has had its day. What opportunities does this offer, and what should we be watching for. Also, in this lecture, he dives into the transition from health care to health, to the role of retailisation in health care, and how we need a better user interface in health care. 
Tough times! from lucien engelen on Vimeo

Lucien Engelen (REshape Center) on Where Opportunity & Responsibility Collide | TNW Conference 2017