Lucien Engelen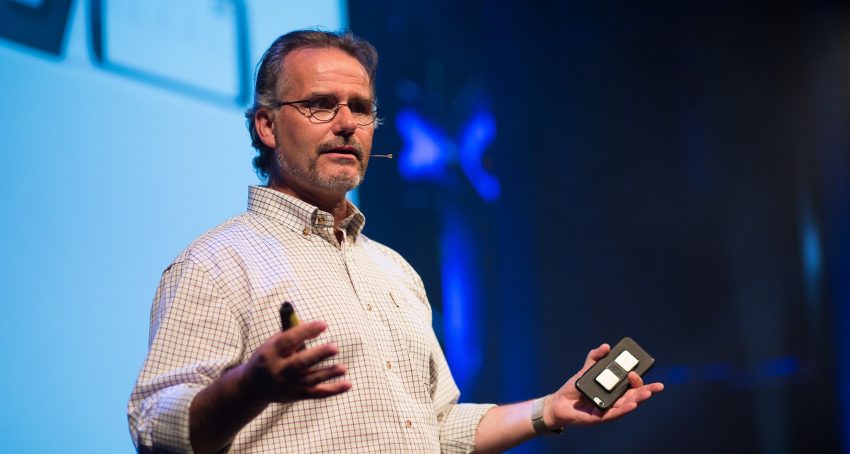 Over three decades of tangible experience in healthcare innovation, Lucien's incredible global network combined with his state-of-the-art graphics, humor, and thought-provoking vision will support the needed change in your organization.
In his lectures, keynotes, masterclasses, multiple TED talks, and brainstorms, Lucien Engelen is combining his knowledge and networks by always being challenging, sometimes being provocative but always staying techno-realistic. With over 750 given keynotes, lectures, and c-level sessions, his goal is to prepare for a soft landing into the future, meanwhile creating sustainable global healthcare for all.
Lucien works at the intersection of innovation and strategy and advises boards, c-level, governments, companies ánd professionals. His advice focuses on how to initiate and create a sustainable change.
Lucien Engelen is CEO of Transform.Health and a Global Keynote Speaker. He is Strategist Health(care) Innovation for Center for the Edge Deloitte (Global, independent, not employed, non-commercial), Laurentius Medical Center (Roermond), is core faculty at Singularity University, Exponential Medicine (Silicon Valley USA, since 2011), HIMSS (Chicago USA). He is also one of the three core digital co-hosts of the yearly HIMSS conference (Las Vegas/Orlando with 40K visitors).
As the former founder and director of the REshape Center at the Radboud University Medical Center and advisor to the Board of Directors (2007-2018), Lucien has extensive healthcare experience. Thanks to his practical, bold, and often rebel approach, he was able to identify and implement necessary changes in a sector that, of course, is bound by many rules. Before that, Lucien had a career in acute care. Over the past three decades, it has brought him to the (inter)national forefront of healthcare innovation.
LinkedIn invited him to become one of the first 100 official LinkedIn Influencers, now with over 800.000 followers and more than 150.000 people subscribed to his newsletter.
His presentations are about: creating a sustainable culture for innovation, change management, the future of healthcare, the future of work, digitization, technology, health, and healthcare.
Some of his lectures:

How healthcare is 'losing' society a bit
Healthcare in all its facets should reflect what is happening in society but then translated, let's say adapted, with a few unique characteristics for healthcare. Lucien talks about both the user interface UI -the way we offer care-, and the user experience UX, the way the users experience the care. Not the quality, but the incremental steps to be taken to make the process go through 'Losing' because society is increasingly digitizing: payment transactions, groceries, holidays, pension and insurance overviews, up to video visits from distant or distant relatives. Healthcare is lacking speed, intrinsic motivation, and a plan #howto. This keynote is for both providers to help with the #howto ánd suppliers, policymakers on how best to support.

From healthcare to health: what your role could be in the future of healthcare
With the aging population, increasing burnout complaints of healthcare workers, a shortage of skilled personnel, and rising costs, healthcare is heading for an implosion. This development started before the COVID-19 pandemic and has only intensified since then. Healthcare is cracking at the seams, and the consequences of the pandemic are now affecting the entire economy. Lucien sees the solution in: health. In this lecture, he explains how other organizations and companies can take a role in this significant challenge and why he sees the answer in a cross-industry approach, where many different branches in people's lives will step in, like financials, supermarkets, telco's, etc.

How to create sustainable innovation in health(care)
Projects, programs, lean, agile. These are all great tools. But what tools are successful if you want to create sustainable change? What did we learn during the pandemic, and what are the pitfalls?

Augmented Health (care)™
Lucien Engelen discusses the topics from his latest book: Augmented Health (care) ™; 'The end of the beginning.' Why is the current healthcare system at the end of its lifecycle? What are the opportunities, and what should we be aware of?

Culture eats strategy for breakfast.
When pursuing change and innovation within the organization, it is often better to implement a change program aimed at a permanent change in (business)culture than to roll out an innovation strategy. Lucien explains why this is the case and how it works.

All topics:
– Customer Experience (as the needed change for healthcare to create a better UX)
– Digital Transformation
– Future (what's ahead in the realm of health and healthcare for providers AND suppliers for those)
– Health (the need for change, focus on health instead of healthcare, fixing things before they occur)
– Smart Cities (are becoming increasingly important for health and wellbeing. Monitoring, big data, prediction and smart living and planning)
– Strategy
– Sustainability (Climate case for digital health: How digital health can help to reach out climate goals)
– Technology
– Transformation (How can organisations transform with the help of innovation into a soft landing into the future)
– Wellbeing (see health)

Lucien Engelen (REshape Center) on Where Opportunity & Responsibility Collide | TNW Conference 2017


Backlight documentary Radboud University Medical Center / REshape Center from Radboudumc on Vimeo.