Marian Spier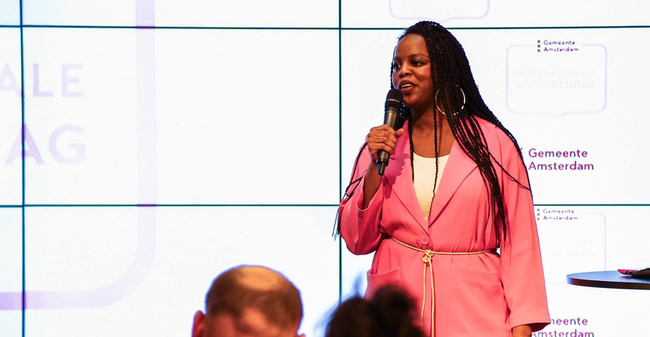 Marian Spier is entrepreneur and consultant and has been working in tech since the 90's. She started in communication and continued as a project managers, where she worked on a various projects: from complex intranet systems to serious games. From 2005 to 2013 she worked as a manager and as a teacher cross media at the Hogeschool van Amsterdam (Faculty Communication and Multimedia Design).
In 2013 Marian started her consulting company, for which she gained a diverse range of clients, sectors and sizes. She worked for the United Nations (UNOCHA), Unesco, TEDx Europe and TEDx Caribbean, TED.com, USAID, American University, the Dutch Ministry of Foreign Affairs and the Council of Amsterdam. She advises on tech, communication and inclusion.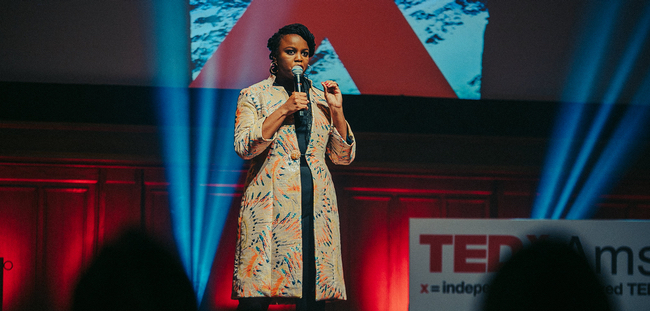 Marian is coach and mentor for young female entrepreneurs from The Netherlands, Poland, The USA, Algeria, the Caribbean and Moldavia. She started the first Female Startup Award Programme in The Netherlands, and advisor, member of the supervisory board and board member of various non-profit and semi-governmental organisations, such as VO scholengemeenschap ZAAM, de Rutgers stichting, WeMakeTheCity, Well Made Productions and Stichting Het HEM.
Her projects appeared in various media like Harper's Bazaar, Marie Claire, www.deondernemer.nl, Forbes.com, Volkskrant, NRC and FD. Marian won several awards, AO the Webby Award, Cannes Lions and the EU Business Angel Award. In 2013, 2017 and in 2019, she was voted one of the most Inspring Fifty Women in Tech in the Netherlands.
Marian speaks about
Technology and communication
'When we deny the story, it defines us. When we own the story, we can write a brave new ending.'The many voices that communicate loudly via social networks have made it harder to find common ground. However, this is entirely possible, online as well as offline.
Technology and inclusion
"Diversity is being invited to the party, inclusion is being asked to dance." Due to globalisation and the need for diversity in personalised products, inclusion has become an intrinsic necessity in tech and should no longer be regarded as an add-on.
Marian Spier at TEDx Erasmus University, Rotterdam: