Marian Spier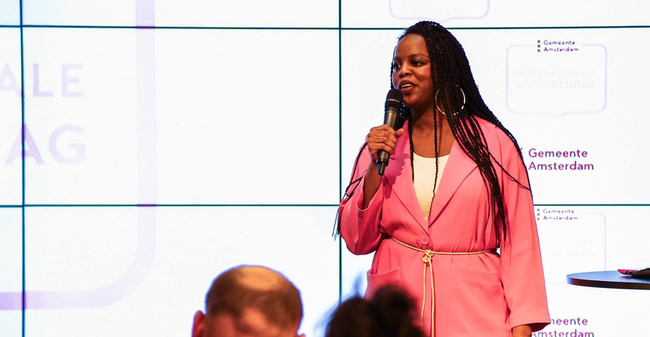 Marian Spier is ondernemer en consultant en werkt sinds begin jaren 90 in de tech industrie, eerst in communicatie en vervolgens als projectmanager. Ze was betrokken bij uiteenlopende projecten: van complexe intranetsystemen tot serious games. Van 2005 tot en met 2013 was ze manager en docent cross media aan de Hogeschool van Amsterdam, richting Communication and Multimedia Design.
Marian zette in 2013 haar consulting bedrijf op waarmee ze inmiddels een divers palet aan cliënten bedient in verschillende branches, sectoren en omvang. Ze werkt onder andere voor de Verenigde Naties (UNOCHA), Unesco, TEDx in Europa en het Caribisch gebied, TED.com, USAID, American University, Ministerie van Buitenlandse Zaken en de Gemeente Amsterdam. Ze adviseert op het gebied van tech, communicatie en inclusiviteit.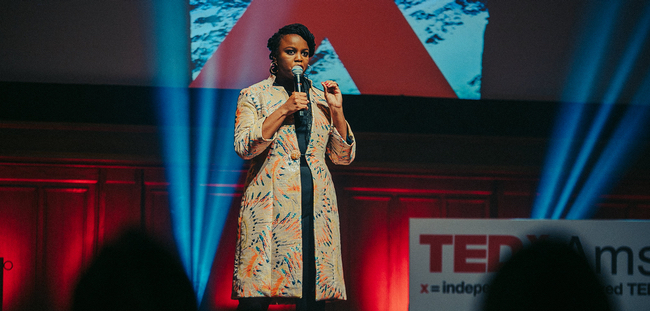 Marian coacht en is mentor van jonge vrouwelijke ondernemers uit Nederland, Polen, de Verenigde Staten, Algerije, het Caribisch gebied en in Moldavië. Zij richtte het eerste female startup award programma in Nederland op en fungeert als adviseur, lid raad van toezicht en bestuurslid van verschillende non-profit en semi-gouvernementele organisaties zoals VO scholengemeenschap ZAAM, de Rutgers stichting, WeMakeTheCity, Well Made Productions en Stichting Het HEM.
Haar projecten zijn verschenen in verschillende media zoals Harper's Bazaar, Marie Claire, www.deondernemer.nl, Forbes.com, Volkskrant, NRC en het FD. Marian heeft meerdere awards gewonnen zoals de Webby Award, Cannes Lions en EU Business Angel Award. Ze is in 2013, 2017 en 2019 uitgeroepen tot een van de meest Inspring Fifty Women in Tech in Nederland.
Marian spreekt onder andere over:
Technologie en communicatie.
'When we deny the story, it defines us. When we own the story, we can write a brave new ending.' Door de vele stemmen online die luid communiceren via de sociale netwerken is het moeilijker geworden om gemeenschappelijke grond te vinden. Maar dit is absoluut mogelijk: zowel online als offline.
Technologie en inclusion
"Diversity is being invited to the party, inclusion is being asked to dance." Door de globalisering en behoefte aan diversiteit in gepersonaliseerde producten, is tech en inclusion een noodzaak geworden en mag het geen uitzondering meer zijn.
Marian Spier bij TEDx Erasmus University, Rotterdam