Marlot Kiveron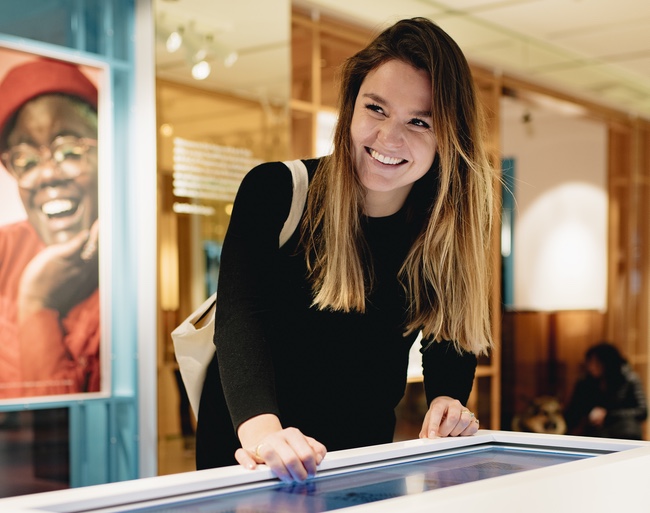 Marlot helps companies to become sustainable through efficient and innovative solutions. Her way of working is characterized by making an impact in the company's core service or product. The common thread in her approach are the pillars: measuring, making an impact, stakeholder value creation and transparent communication. She is currently writing a book about her working method.
She has a background in economics and experience with sustainable strategy, sourcing and supply chain. In 2015 she started as a product manager at Ace & Tate, an Amsterdam based eyewear brand. Based on her experience as a product manager, she then wrote the sustainability strategy for the company that she subsequently implemented. Ace & Tate's mission is to become the engine for change in the eyewear industry, with a focus on a circular business model and a reduction in CO2 emissions. Ace & Tate is on track to become a certified B Corp soon.
Marlot is currently Sustainability Lead at the off-price e-commerce platform Otrium, a company that offers a solution to the overproduction of fashion brands. All fashion brands are faced with overproduction, with an average of 12% of clothing remaining unsold at the end of each season. Otrium's mission is that all clothing that has been produced must also be worn.
She has built up considerable experience in making the chain more sustainable and is an expert in sustainable and ethical production, circularity, transparent communication and eco-friendly and recycled materials. Marlot was in the Sustainable top 100 in 2019.
Marlot realizes that the sustainability problem can only be solved through collaborations and has built up an extensive sustainability network in recent years. She regularly organizes events for this network where the next generation of sustainability managers can brainstorm and learn from each other. "As a sustainability manager you often operate alone, a sparring partner with knowledge of the content is very effective and many sustainability managers appear to encounter the same problems. You can see it as a colleague who works at another company."
Marlot has told her story on several stages, including:
– Internal office talks at Netflix and BloomON
– Amsterdam Fashion Week Industry Talk, Sustainability and Innovation
– Dutch Design Week 2019
– Sustainable Retailer Award 2019 (jury member)
– The Future of Non-Financial Reporting 2020
– Cambridge University, Institute for Sustainability Leadership
– Nyenrode Business University