Marlot Kiveron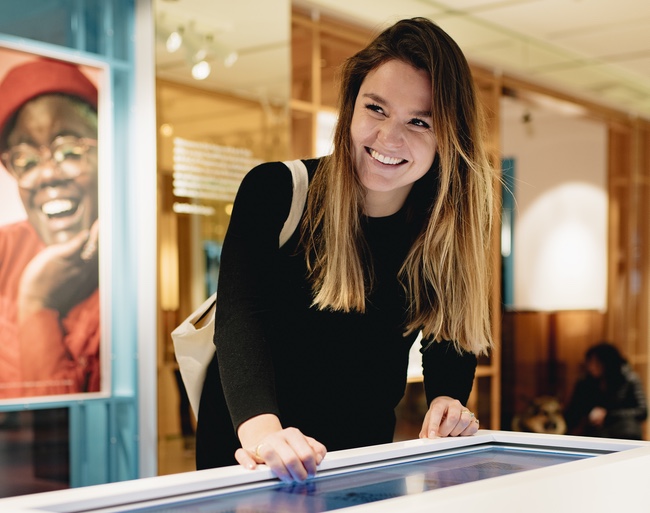 Marlot Kiveron is Sustainability Lead at Otrium, the online fashion outlet store. Until recently, she was sustainability manager at eyewear brand Ace & Tate. She has a strong background in economics, with experience in sustainable strategy, sourcing and supply chain.
The brand's mission is to become a driver for change in the eyewear industry, focusing on a circular business model, as well as cutting down on CO2 emissions. Ace & Tate is on its way to becoming Carbon neutral.
Marlot worked at Suit Supply and Ahold before. She first joined Ace & Tate as a Production Manager in 2015 and transitioned later to Product and Sourcing Manager. In this role, she ignited the spark for the brand's sustainability journey.
By working at Ace & Tate since 2015 and defining her own role of Sustainability Manager since late 2017, she's been responsible for creating and executing initiatives with the aim of improving the environmental impact of Ace & Tate.
Marlot's duty has been making Ace & Tate a positive force through efficient and innovative solutions. Transparency is a key value for the team — "We don't claim to have become sustainable overnight, but we're working on it!" Becoming a sustainable company is a process that continuously needs improvement.
Marlot built a lot of experience in making the supply chain more eco-friendly, she is an expert on sustainable and ethical production, circularity, transparent communication and eco-friendly and recycled materials.
She established the AMS Sustainability Network to inspire and train the next generation Sustainability Managers.
Marlot has been telling her story on various podia, including:
– Internal office talks at Netflix and BloomON
– Amsterdam Fashion Week Industry Talk, Sustainability and Innovation
– Dutch Design Week 2019
– Sustainable Retailer Award 2019 (member of the jury)
– The Future of Non-Financial Reporting 2020