Marlot Kiveron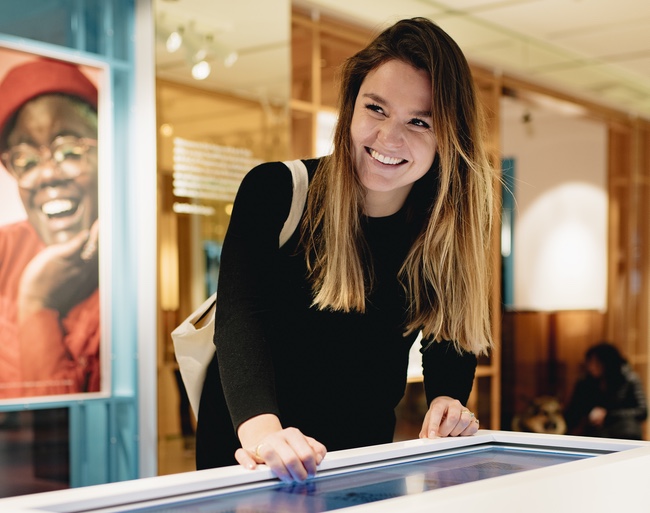 Marlot is a passionate sustainability professional. She combines her background in economics with her mission to make a structural positive impact within commercial organizations.
Marlot is nuanced, well-read and authentic in her approach. She does not believe in one-size-fits-all and bold statements. "Ultimately, we all wear different hats, as consumers, professionals and voters. By applying personal values in all these roles, we can make the transition to a new economy. An equal economy in harmony with human, animal and nature rights."
In 2017, Marlot became the first Sustainability Manager at Ace & Tate, the Dutch direct-to-consumer eyewear brand. She initiated the topic of sustainability from her role in the company's supply chain team. She came to the conclusion that she could make the most impact if she devoted herself to making the company more sustainable, after which she changed course and retrained herself in her spare time.
As Sustainability Manager at the eyewear brand, she combined making a positive impact with cost savings and new revenue streams. The business model was expanded with various circular models such as reuse, repair and recycling. She also led the journey to becoming a certified B Corp. Marlot has always found it important to share her experiences and learnings and she kept a blog at Ace&Tate about the transformation of the company.
Since 2021, Marlot has been working at Otrium, a platform that brings fashion brands and consumers together with the aim of giving new unsold fashion items a second chance. Marlot was also the first sustainability professional at Otrium and set up the department as the person ultimately responsible for Sustainability and ESG. Her focus is on the impact of the business model, the operation and the structural integration of a positive impact and ESG within and around the organization. A role in which she involves the consumers, fashion brands and value chain with which Otrium works in new initiatives.
Her approach is known for the internal and external collaboration through which she creates awareness and demand for sustainable solutions. In addition to her own position as a sustainability professional, she analyzes the challenges of the profession. "The subject of sustainability is comprehensive, holistic and constantly evolving. This makes it an outsider in the business world on all fronts." Together with Amber Westerborg, Marlot founded the AMS Sustainability Network. A peer-to-peer network for sustainability professionals within commercial organizations. With the aim of strengthening each other with knowledge and personal support. It can be tough to work as a sustainability professional in a commercial organization. You are often the only one with this expertise, you have a huge emotional commitment to the subject and it can feel like you are always swimming upstream.
In 2019, her work was awarded the selection of the Sustainable Young Top 100 Netherlands. During the week of the circular economy, she was elected Circular Action Hero by CIRCL and ABN AMRO. She previously spoke at organizations such as ABN AMRO, Bloomon and Netflix. She was also a guest panelist at Amsterdam Fashion Week and Dutch Design Week, among others. Marlot gives guest lectures at Cambridge, Nyenrode and AMFI. Marlot was part of the jury of the Sustainable Retail Award twice in 2019 and 2021. She can also be heard in the podcast by Edie and ERM/Sustainalize.
Marlot is currently writing a book about how we can bridge the gap between commerce and making a positive impact with publishing house Atlas/Business Contact.