Marvin Jacobs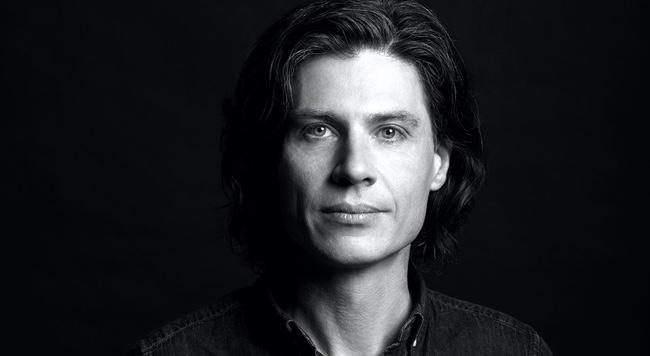 Marvin Jacobs (1972) is Creative Director at Dutch audio agency Airborne and a passionate ambassador of podcasts, the fastest growing medium worldwide. His articles on developments within the audio domain have been published in outlets such as MarketingTribune and LINDA.nl.
In his role as Creative Director, he develops podcasts and audio concepts for brands such as KLM Royal Dutch Airlines, The Rijksmuseum, Rituals Cosmetics and ANWB (national touring club). His work has been awarded several times with 3 Lovies Awards, a Red Dot Award, The Caples Award, a Webby nomination and several national awards. In 2019, he was voted Marketer of the Year.
Marvin talks about how audio plays an increasingly dominant role in our daily media consumption. The Dutch now spend almost 3.5 hours a day on listening (source: Nationaal Luister Onderzoek, 2019). The fast-growing use of smart speakers, 'hearables', and audio streaming services are all part of this trend. Just like the enormous popularity of podcasts: in the Netherlands about a third of the population regularly listens to a podcast. Successful shows attract hundreds of thousands of listeners every month. And that's just the beginning. In markets ahead of the Netherlands, such as the United States, podcasts have become a mass medium that is expected to generate more than 1 billion dollars of advertising revenue in 2021 – that is double compared to 2019. Large tech parties such as Spotify, Apple, and Google are now investing heavily to claim a position in this relatively new domain. And content creators are also shifting their focus to audio: for instance, when Netflix launches a new TV series, it is often accompanied by a podcast.
Why is audio so popular now? And how to respond to this – as a brand, organization, or publisher? What role and function can audio fulfill? What awaits us within this audio revolution?
Marvin provides context, gives answers, lists current developments, and connects them to a bigger trend. In addition, he gives practical tips from his own practice on how to make a connection with audiences by using audio.