Nadine Ridder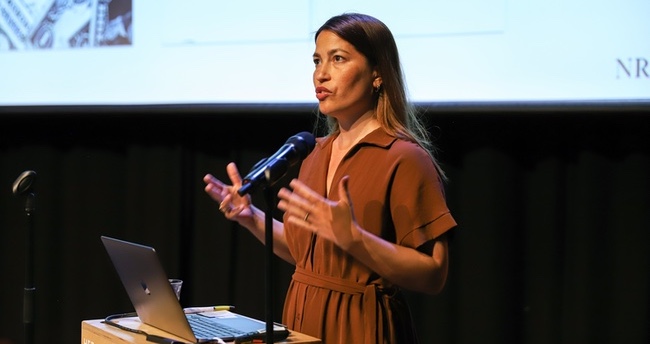 Nadine Ridder is dedicated to empowering organizations to navigate the realms of Diversity, Inclusion, and Equality with confidence. Through strategic counsel, workshops, and lectures, she equips businesses to embrace diversity as a catalyst for individual and collective growth.
In 2022, Nadine authored the trend report 'Inclusivity is not for everyone' for Platform Innovation in Marketing, offering in-depth insights, practical advice, and inspiring case studies from brands excelling in inclusivity.
Nadine actively contributes to the public discourse on equality and justice through opinion pieces in renowned newspapers like NRC Handelsblad, Het Parool, De Volkskrant, and platforms such as Oneworld and Lilith Magazine. She is a popular guest on various radio and TV programs. She was heard on NPO 1 Radio 'This is the day', on BNR Nieuwsradio and seen on the television program 'Op1' on NPO1. She has also been a guest on many podcasts, including 'The Brief', 'Doing it Right','The Rider' and 'Lekker Gewerkt'.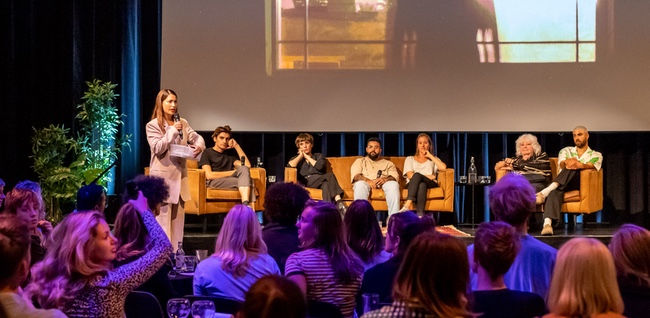 A sought-after speaker and moderator, Nadine has shared her expertise with esteemed organizations like PwC, Dutch Design Week, Tommy Hilfiger, IDFA, VICE, Atria, Foam Photography Museum, Bureau Clara Wichman, U.S. Embassy The Hague, Diageo Northern Europe, and more. Additionally, she serves as a board member at the prominent thinking festival in the Netherlands and Belgium: 'Brainwash festival.'
Some examples of her lectures:

An Introduction to Diversity, Inclusion, and Equality
Geared toward professionals keen on understanding the fundamentals of Diversity, Equity, and Inclusion, this keynote delves into recognizing personal biases and privileges. Participants gain insights into diverse perspectives, fostering openness and enhancing communication skills, enabling them to work inclusively with confidence.

Balanced Leadership and Inclusion
Tailored for leaders and aspiring leaders, this lecture focuses on creating a harmonious organizational environment while adapting to future challenges. Nadine explores tools to promote inclusivity, maximize team potential, and navigate power structures. Leaders learn to embrace evolving concepts, mindsets, and behaviors, fostering innovation and resilience.

Inclusive Marketing and Communication
Ideal for marketing and communications professionals, this keynote helps attendees discover their authentic voice and apply it effectively. Nadine guides participants in adapting to evolving consumer behavior, ensuring fair and inclusive communication. The session provides actionable insights and strategies, backed by inspiring examples, equipping professionals to resonate authentically with diverse audiences.
Nadine Ridder's expertise and passion shine through in her impactful engagements, making her a valuable resource in the pursuit of a more inclusive and equitable society.