Patrick van Hoof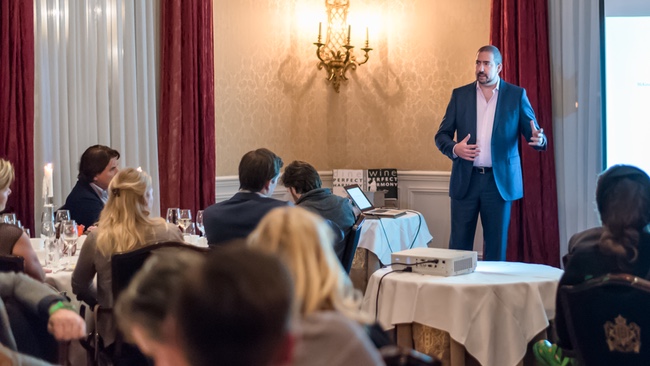 Patrick van Hoof is an expert on design thinking, digital disruption and transformation. Patrick is currently the Global Director of Digital Innovation at Arcadis, where he leads the investment in – and development of – new digital growth initiatives within and outside of the business, heads up the design thinking and lean startup activities, and owns the development of the "Arcadis 2030" vision.
He is the former Director of Innovation and Product Strategy at Huge, one of the top digital agencies in New York, and he is a former Adjunct Professor of both Entrepreneurship and Design Thinking at Parsons School of Design in New York. Building on more than a decade of innovation and venture capital experience, he helps Fortune 500 and start-up clients develop long-term perspectives, strategies, and lab initiatives – and leads cross-disciplinary teams in the definition, design and development of breakthrough products and experiences. He has extensive knowledge of media, entertainment, technology and retail, and is passionate about integrating the digital and physical worlds – shaping global thought leadership in VR/AR, Artificial Intelligence, and programmable matter.
He previously worked in innovation at IDEO, Walt Disney Studios and MIT, where he completed the MBA program and published on the future of human-computer interaction at the MIT Media Lab. Prior to that he co-founded a startup that developed new digital and physical consumer products, services and brands. Patrick also served as an innovation-related policy and investment advisor to senior government leaders, and assisted in the development of startup ecosystems in the Netherlands, Estonia, China, and Tanzania.
During the financial crisis, Patrick worked at the Dutch Ministry of Finance (Treasury Department), where he was responsible for various large equity investments and public-private partnerships. He worked directly with the board of directors of multi-billion dollar companies in a variety of industries, including transportation, healthcare and defense. In 2005 he designed and co-founded one of the first startups accelerator programs in the world, bringing together young artists, designers, engineers, and managers.
In addition to his MIT MBA, Patrick has a BS and MS in Business Science from the VU University in Amsterdam, with Industrial Design electives completed at the Eindhoven University of Technology. While working for the Dutch Ministry of Finance he also completed the official Foreign Service training as a member of the "Diplomat Class of 2009". In 2010, he spent the summer at the Dutch embassy in Beijing researching venture capital and entrepreneurship.
Patrick is faculty at SingularityU NL, where he specializes in Design Thinking and the future of digital, and regularly gives presentations and workshops on these topics.
Patrick at TEDxStendenUniversity: The Future of Digital is a Personal Matter

Talks and publications:

Beyond Form: Designing with Fluid Objects, Patrick van Hoof at SXSW Maart 2016

A designers guide to the 15 billion artificial intelligence industry, FastCompany Juni 2016