Pauline van Dongen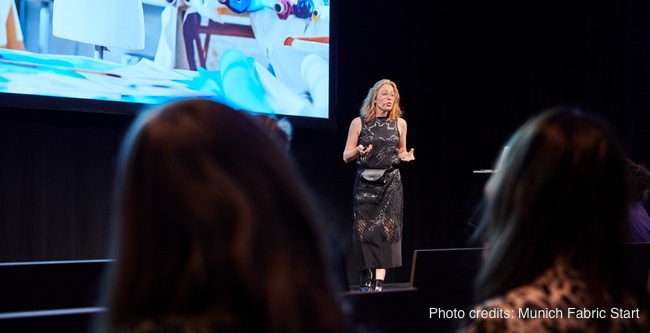 Pauline van Dongen is a Dutch fashion designer. As a creator interested in the notion of dynamic expression in fashion, she researches how textiles and other materials mediate between the human body and its surroundings. She sees in technology an opportunity to create new, meaningful and potentially even more durable relationships with the things we wear.
Pauline obtained her PhD in October 2019 with the thesis: A Designer's Material-Aesthetics Reflections on Fashion and Technology. She is the first Dutch fashion designer to be completing a PhD. in the Netherlands. In her Phd. research Pauline combines design research with technology philosophy and thus offers a new way to look at the role of technology in fashion. As a result she offers interesting alternatives for a sustainable future.
Since the establishment in 2010, her design studio has received international recognition. The studio is immersed in the dynamic intersection of fashion and technology and is dedicated to collaborative, cross-disciplinary work. By building an ecosystem that is made up of textile companies, fashion brands, apparel manufacturers, universities and research centres, its developments aim to affect all areas of the fashion system. Moreover, it allows prototypes to be advanced through to truly wearable, desirable as well as scalable products.
Pauline sees technology as material, enabling her work to move beyond a narrower concept based on functionality and semiotic representation. With her vision she emphasizes the value of the physical, sensory experience of clothing. This is reflected in the unique balance that the work and also became an important theme in her PhD research, which will be published by ArtEZ Press in the second half of 2019.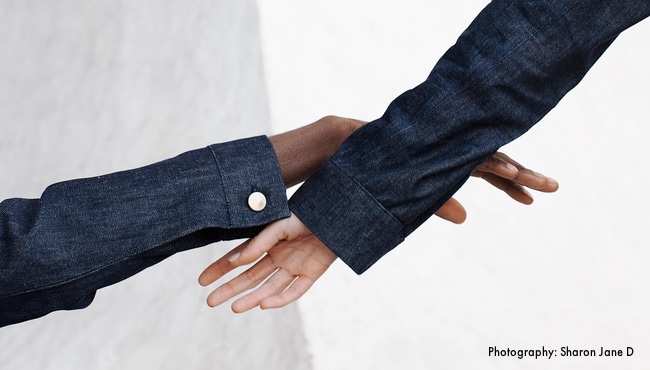 Through combining design research with philosophy of technology, she makes three main contributions. First, she reframes the understanding of wearables and their role in the context of everyday fashion. Based on this, she presents a guide for designers to gain a 'material aesthetics sensibility' and she explains how this will transform their design practice. Finally, she describes the new design spaces of wearables that this new approach opens up and that will give shape to our future society. Pauline's PhD research has been supported by the Crafting Wearables programme, a collaboration between ArtEZ University of the Art, Arnhem, Eindhoven University of Technology and Radboud University, and was funded by NWO (Netherlands Organisation for Scientific Research).
"My experimental approach towards materials, tools and processes results in a continuous renewal of the notion of craft and exploration of the role of the body in fashion"
Recent projects include work with solar cells, illuminated sportswear, smart, touch-sensitive denim, new developments in 3D printed fashion using body scanning and generative design tools and the application of printed electronics, sensors and conductive yarns and coatings in textiles.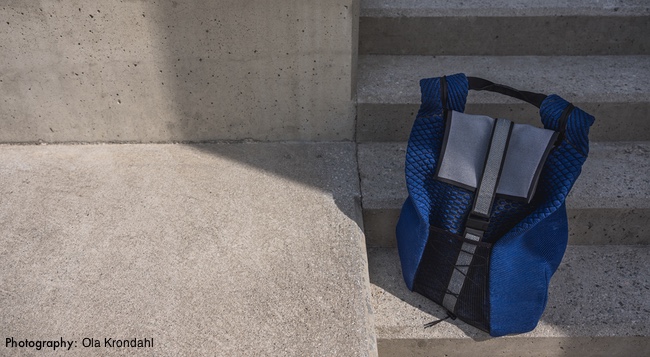 Pauline has presented her work in numerous festivals, conferences and exhibitions around the world including SXSW, CES, TEDx, IDTechEx, ArcInTex, Northside Festival, Munich Fabric Start, Wearable Futures, Utopian Bodies, The Future of Fashion is Now and Dutch Design Week. In 2016 Pauline was named one of the 50 most inspiring women in tech in the Netherlands. The year after, she was selected by MIT for their annual list of 'Innovators under 35' of Europe. In the Netherlands, she was recently nominated as one the country's five leading 'Future Fashion Pioneers'.
Pauline van Dongen designs backpack from seamless "energy harvesting textile"

Issho | An Intelligent Denim Jacket by Pauline van Dongen

Crafting Wearables, Pauline van Dongen at TEDx Arnhem, October 2015

The creators project: Make It Wearable | Solar-Powered Fashion That Charges Your Phone

Pauline van Dongen at TEDx Maastricht, Oktober 2014