Pepijn Kip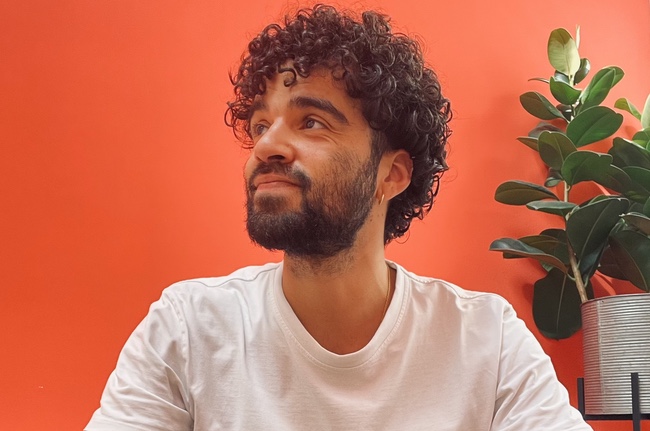 Pepijn (1993) invites you to see the world with a fresh perspective. He is an entrepreneur, a technology expert and a poet, with a background in psychology and philosophy. His background allows him to offer surprising viewpoints, for example: he once conceived an experiment using snow cannons to capture ultrafine dust at Schiphol, gaining nationwide attention. Or he shows what self-driving cars can learn from a flock of birds.
For years, he advised businesses on innovation and new technology, working with organisations such as NRC, IKEA, Schiphol, Vattenfall, and Louwman Group. In the last three years, he focused on artificial intelligence (AI) at a prototyping studio.
Pepijn speaks about our relationship with new technology. With humor, relatability, and refreshing insights, he exposes paradoxes and encourages his audience to ponder. The human and humanity always take center stage. He believes that understanding new technology, no matter how complex, begins with a better understanding of ourselves.
Some of his presentations include:

Writing the Future with AI
Technology has been helping us shape the world for centuries, from making fire to the development of writing and airplanes. Technology enables us to realize dreams and ambitions, to write history. With a new technology like AI in 2023, what are we truly striving for? What future do we want to write? And how do we ensure that technology serves humanity, rather than the other way around?

Future-Proofing Through Self-Awareness
No one can predict the future, although we can be certain that there will be enormous change. Technology is a driving force behind these changes, with a significant focus on future technological applications. However, what are the most crucial human skills of the future? How do you acquire skills that will be relevant now, in 5 years, and in 25 years? These are critical questions in a century where self-awareness and purpose evolve faster than ever before.