Rachelle van der Linden

Rachelle van der Linden is founder of Creatinc. and specialized in setting up tomorrows companies., Creatinc. stands for creating innovation and future organizations.
Where many established companies have difficulty with change, Rachelle knows how to put sustainable, new companies and game changers on the market. Always starting with the DNA of the organization and with support of the proven "Kleur bekennen" method.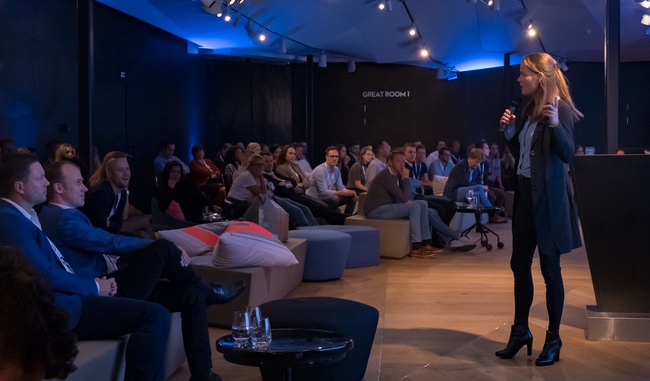 Rachelle has a number of successes to her name in various industries: the banking world (KNAB bank), the energy market (EnergieDirect), the food industry (Food Reporter and Fresh 24/7) and the media (NLZiet). The most recent innovation is Beyond Eyes. A collaboration between CSU and Heijmans in which the combination of smart technological tools, experience and use ensures more effective use of buildings and greater sustainability.
In 2018 and 2019 Rachelle was featured in the top ten of most influential business women in the Netherlands. She is also a member of the Supervisory Board of the Jaarbeurs and Albron. On November 14, 2019, her book is Kleur bekennen which has been in the top 10 of management book for weeks.
Kleur bekennen
Kleur bekennen is a philosophy and framework that gives direction to people and organizations. It is the basis of the building plan for sustainable innovation and adds a lot of creativity. Only when you know what role (Color) you have to fulfill will you be able to develop a clear and well-founded compass based on the rules of tomorrow and the day after tomorrow.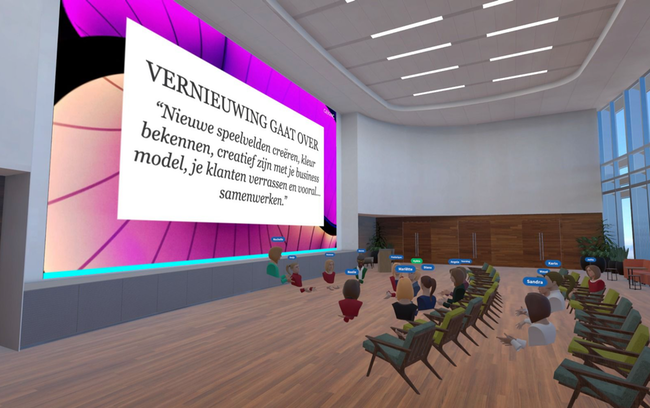 What to expect
Due to her unique experiences and proven innovations in established organizations, she knows the do's and don'ts of corporate innovation and has a clear vision on questions such as "What are the rules of the game for organizations of today and tomorrow and how can you sustainably innovate? What are the pitfalls and how do you deal with them? What is your unique formula for success and how do you get there?
Rachelle shows how organizations can take up their role within the network economy and how you can really innovate sustainably. During seminars, conferences and presidencies, Rachelle is able to passionately reach the audience with her vision, her learnings and her stories.
Do you want to be inspired in a unique way and receive insights from successful innovations? Book Rachelle as a speaker!