Rick Pastoor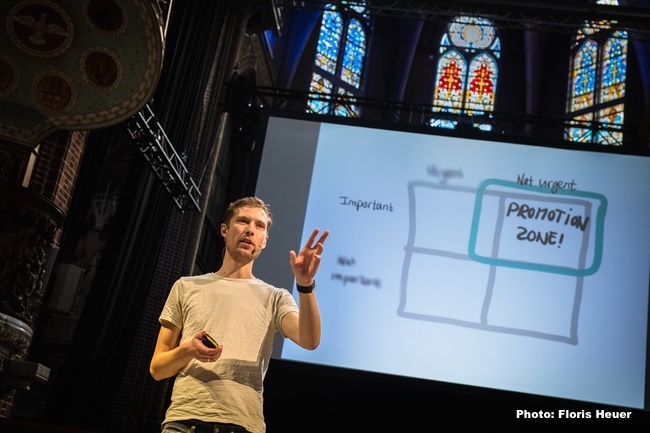 Rick Pastoor is an expert in the field of smart working and the author of the book "GRIP," which has sold over 120,000 copies. The book has been translated into 8 languages since its publication. Since 2020, he has been working with his startup, Rise, on a radically smarter agenda designed to help you automatically organize your time more effectively.
Rick has been active on the internet since the age of 9, teaching himself programming by printing and typing out website source code. During his computer science studies, he started an internet agency, and after 6.5 years, he joined Blendle as one of its first employees. At the journalistic startup, he led the product team through the development from a small startup to a mature company, all while writing his book, "GRIP."
During the COVID-19 pandemic, Rick was part of the highly praised team of external developers who created the CoronaMelder app. Rick's mission to help people make the most of their time continued with Rise: the startup secured a multimillion-dollar investment in 2021 from Silicon Valley investors (including the former CEO of Slack) and is now making strides with a team of 7.
Drawing from practical experience, Rick speaks about building successful products and establishing a rapidly growing company. Additionally, he enjoys discussing personal productivity, stating that "everything begins and ends with having your own system in order."
Rick shares his experiences in startups and building innovative digital products. He also provides insights into personal productivity and a smarter workweek, combining GRIP and digital tools. His talks offer a mix of concrete, directly applicable tips and a motivating narrative to help you sustainably get more out of your time.