Sander Duivestein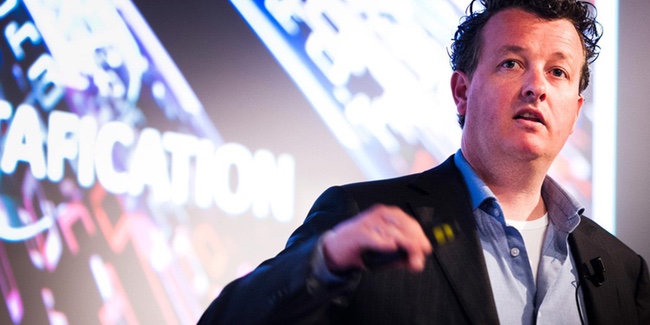 Sander Duivestein (1971) is a highly acclaimed and top-rated trendwatcher, an influential author, an acclaimed keynote speaker, a digital business entrepreneur, and a strategic advisor on disruptive innovations. His main focus is the impact of new technologies on people, businesses and society. He is therefore a much sought-after speaker for conferences, strategy sessions and other business gatherings. He is the co-author of several books and reports: The Effect: Friending Your Brand (2017), Design to disrupt: The Unorganization (2016), No More Secrets with Big Data Analytics (2013), The Dark Side of Social Media (2013) ,The App Effect (2012), Don't Be Evil (2010), Collaboration with the Cloud (2009), Me the Media (2009).
With the introduction of the smartphone and the tablet PC our society has gained momentum. IT has taken control over our lives. We can't live without it anymore. Hence, in 2020, everybody will be addicted to information. And we are only at the beginning: Google Glass, IBM's Watson, Oculus Rift, 3D printing, brain interfaces, cloud, social media, robots , artificial intelligence, wearable computing, crowdsourcing, collaborative economy, big data, bitcoin, privacy and the Internet of Things. Just some examples of the things that will change our lives forever.
We are living in exponential times. Accelerated change is the only constant in this new era. Science fiction has become science fact. The future is now. Basically, there are no more straight lines! This requires a complete different mindset. We need to rethink how we want to do business in the near future. It's Digital Darwinism. It's adapt or die!
More information on Sander Duivestein on his Dutch profile.
Trailer Sander Duivestein