Suzanne van Straaten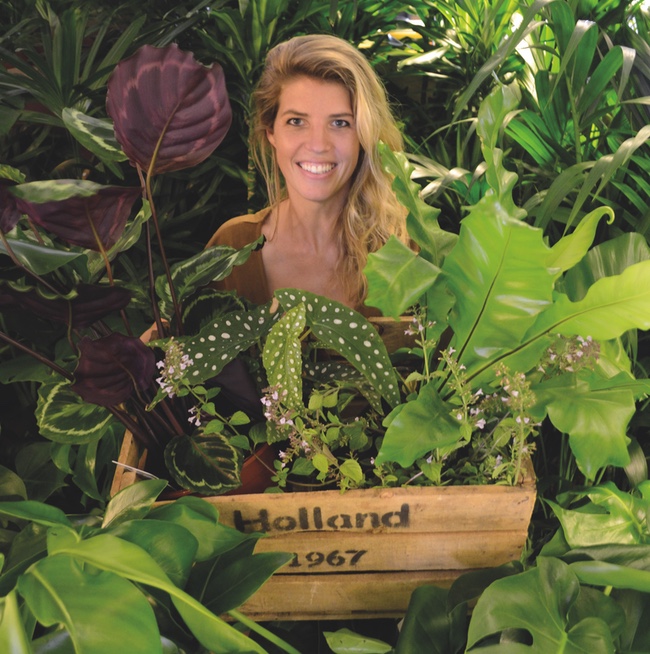 Suzanne van Straaten (1982) is founder of the fast growing mission driven company: Sprinklr. Sprinklr is the online shop with the greenest plants. Plants from organic and sustainable growers with lots of online help to keep them green and flourishing.
It's Suzanne's mission to enable people to reconnect to nature in their own home, garden, office or neighbourhood. And she doesn't just want to green up people's lives, she also wants to green up the horticulture industry. Plants can be beneficial to our ecosystem, depending on how they are grown. What many people don't know is that the large majority of plants are grown in harmful ways, with a negative impact on biodiversity. As a newcomer and rebel within the industry, Sprinklr strives for poisonfree and organic plants to become the standard.
Sprinklr's story resonates with a fast growing audience: over the past years Sprinklr has grown over 100% year on year. Both servicing individuals as well as company's such as: Dopper, Coffee Company, Hello Fresh & Mojo. And that while managing to be profitable since early 2020.
Suzanne is passionate about biodiversity, systemic change, sustainability, transparency and creating a positive impact with your actions in your day to day life.
Suzanne has a law degree from Maastricht University, started her career working on the partnership between PostNL & WFP, initiated the project 'FDBCK' that has now gained over €13 million in funding for WFP. She has working in Malawi for WFO and later became marketing manager of 1%Club (an international do-good crowdfunding platform, now known as GoodUP) before starting her own business.
Sprinklr has been featured in de Volkskrant, de Telegraaf, het Parool, NRC, Trouw, RTLZ, Linda and a lot of Dutch magazines. Suzanne was in the semi-finals of The Next Women and nominated for LOEY Talent in 2019.