Tessa Cramer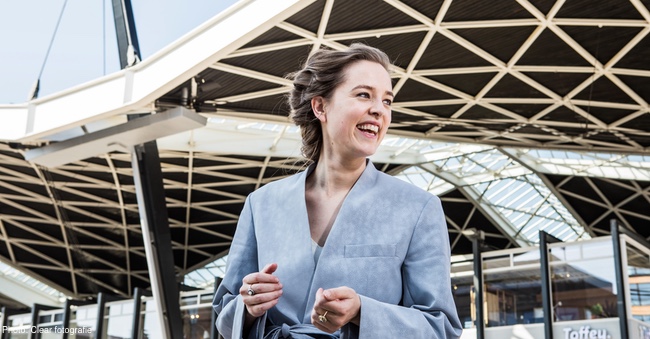 Tessa Cramer (PhD) is a sociologist and futurist. She is currently a lecturer in Designing the Future at Fontys University of Applied Sciences. She is also chair of the knowledge center Creative Economy. Tessa regularly gives presentations and workshops at corporates and government institutions.
Tessa's motto is: things can be done differently, and that takes courage. She is convinced that the complex issues of our time cannot be solved within existing systems and ways of thinking. But the reality is unruly, she understands that like no other, it is a challenge every day to continue to view the world with a fresh eye.
"Now that we are in the middle of this uncomfortable sci-fi scenario, I realize how important imagination is. We blink our eyes and we don't travel by airplane anymore, we don't pay attention and all bars and restaurants are closed. Who thought this would be possible at the beginning of this year? No one. This unprecedented situation in which we as a society come to a standstill invites us to reflect. The delay also gives us time to look the discomfort in the eye and ask: what really matters? What can we let go of now that we have the chance, and what can we let grow right now?" (March 31, 2020)

She is part of a new generation of futurists, who use imagination and analytical skills to facilitate in-depth conversation about the future. Her current work is about the importance of the undercurrent, of long-term thinking. In doing so, she relies on the distinction Eisenhouwer made: what is important and what is urgent? Because urgent things are not important and important things are not urgent. Nevertheless, our agendas are often full of urgent tasks, which makes it difficult to keep track of the long term.
In her presentations, Tessa takes you into the mindset of the futurist. She offers her audience specific tools to get started with the future. She does not sketch elusive images of the future, but emphasizes the wisdom of those present, with the aim of broadening their thinking about what is technologically and socially possible.