Tessa Cramer
Tessa Cramer is a futurist, a future-oriented academic and creative. Last year Tessa finished
her dissertation titled Becoming Futurists at Maastricht University. Through her research and
findings, she illustrates that futurists are an example of how professions are formed in new
ways.
Tessa is convinced that the complex themes of our time cannot be solved in the existing
systems and ways of thinking. However, she understands how difficult it is to view the world
with a fresh perspective. In her work, she combines design and future thinking by working
on solid solutions for the future.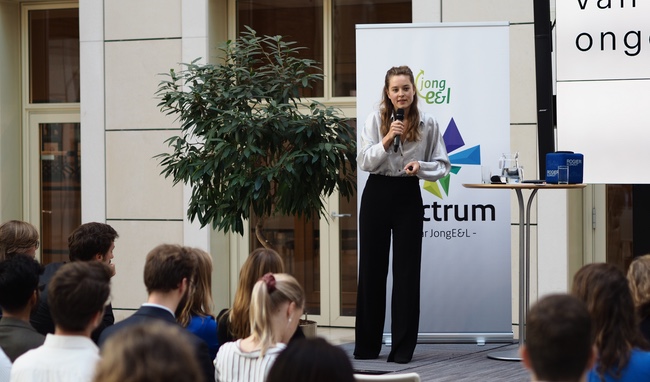 As part of a new generation of futurists, who facilitate the in-depth discussion about the future
with imagination and analytical skills, Tessa takes her audience into the futurists' mindset and
offers tailored tools to get started with the future. Her current work is about the importance of
the undercurrent, of long-term thinking. She relies on the distinction that former US president
Eisenhouwer made: what is important and what is urgent? Because urgent matters are not
important and important matters are not urgent. However, our agendas are often full of urgent
tasks (calls, emails), making it difficult to keep track of the long term (strategy, vision).
In her presentations, Tessa takes you into the futurists' mindset. She offers her audience
tailored tools and tools to get started with the future. She doesn't sketch elusive images, but
emphasizes the collective wisdom of those present, intending to broaden the thinking of what
is possible.