Tessa Steenkamp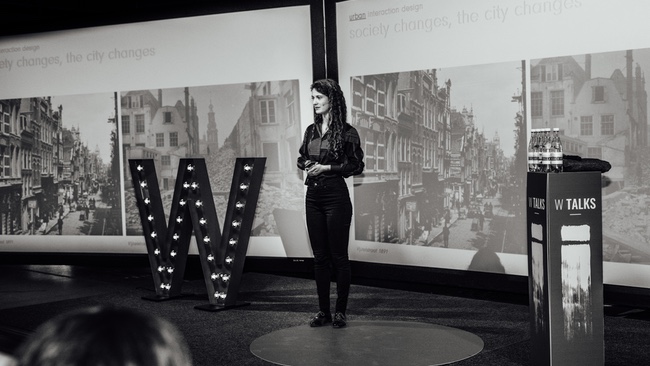 Tessa Steenkamp is an urban interaction designer. With a background in interaction design and urban design, Tessa designs experiences that consist of both physical and digital elements. This is necessary, because the two worlds have long since ceased to be parallel – and often even get in each other's way. Online platforms often have major consequences in the physical city, and vice versa: the city is not designed to facilitate our changing, digitally-driven behaviour.
With her design agency 'Bits of Space', Tessa shapes the relationships and interactions between people, technology and the built environment. She examines behavioral patterns in context, and processes these into ideas for strategy, design and policy.
Through visualizations and design, Tessa makes future scenarios tangible and concrete. In this way she explores the possibilities – and risks – of technology for our cities and communities.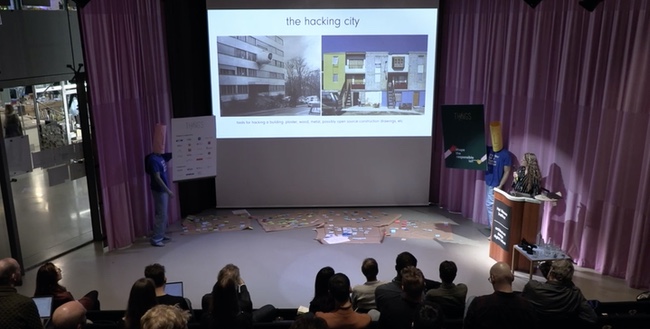 Tessa has been working as a designer at the intersection of the physical and digital environment since 2011. Previously, Tessa set up 'OpenStad' at the Municipality of Amsterdam: an innovation program for local democracy. OpenStad designs online tools for collective decision-making and gives residents more influence over their own immediate living environment. She also worked as a designer at Studio Roosegaarde, at Umbrellium< /a> in London, and was an experience designer at UNSense, the technology startup of architecture firm UNStudio.
Using examples and own projects, Tessa provides insight into the future of living in the city. She talks about smart cities – or rather 'urban technologies' – and what could or should be smart about them, about smart mobility, the balance between city and countryside, the influence of digital technology and citizen empowerment. She reflects on the role of the designer in the field of tension between top-down and bottom-up, and takes the audience into the ethics of designing digital tools. See here some examples of Tessa's projects.