Bram Alkema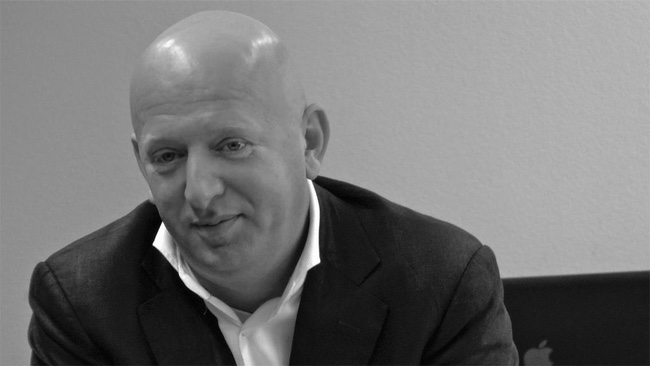 Bram Alkema is specialist in het opzetten van nieuwe marketing strategieën. Met zijn creatieve, onorthodoxe en soms confronterende stijl helpt hij het publiek over de grenzen van de eigen businessmodellen te kijken.
Door zijn advertentie-lauwe houding ('ooit facebook tv-reclame gezien?'), wordt hij ook wel de Seth Godin van de lage landen genoemd.
Bram werkt als zelfstandig bedrijfs- en beleidsadviseur (oa voor de raad voor de rechtspraak, MediaMonks, NXP en Achmea) en hij is mede-oprichter van Leylines en Backbase. Verder is hij als senior associate verbonden aan diverse organisatie-adviesbureaus zoals Berenschot.
Bij payment service provider Global Collect werkte hij aan een social media B2B marketing strategie op basis van conversatie management (social media).
Hij is programma ontwikkelaar voor congressen zoals Marketing 3 en Design for Conversion en hij geeft les in 'new media strategy' op verschillende business schools, waaronder de post-graduate programmas van Beeckestijn Business School en de Hogeschool van Amsterdam.
Bram schrijft columns over nieuwe marketing in het trendwatchers magazine Second Sight.
Bram's expertise ligt op het gebied van overheidscommunicatie en B2B marketing strategie, cross media, campaign management en business modelling. Hij spreekt over general web trends, new marketing, strategic marketing, en innovation.
Testimonials voor Bram Alkema:
DutchCowboys: Bram Alkema op What's Next01, 29 september 2009:
(Bram Alkema) begint zijn betoog prachtig met een verhaal om meteen een bommetje de zaal in te gooien: "Alle sprekers die hiervoor zijn geweest, dat is dikke bullshit!" Bram maakt zich kwaad over het zendgedrag van veel merken via customermedia. Terwijl dat vaak niet nodig is. "Wie kent Starbucks? "(alle handen gaan de lucht in) "Dat kan niet! Want ze doen niet aan customermedia en ze zenden niet in Nederland" Zijn boodschap: Ga gesprekken faciliteren, maak klanten geëngageerd. Customermedia is in de uitgelezen positie om dit te omarmen, maar dan moeten ze wel stoppen met zenden.

De beste spreker van de dag.
Hanneke Vogels, Junior Accountmanager, Hogeschool van Amsterdam
Never a dull moment with Bram! His creative way of dealing with things makes sure that you get where you want to be and even beyond. And the best thing is, even the road to it is great. Wondering where it is going when you are in the middle of the process? don't bother asking. You'll never get the answer you want. His ways cannot be explained at all times. Just remember that he'll get you there. Enjoy the ride…
Gruus Van Woerkom
I got to know Bram Alkema as a clear/sharp and original thinker in my years as entrepreneur (www.byte.nl). He's an inspiring person who opens your eyes for opportunities and stretches the limits of your horizon.
Corina Kroon, Marketing Director, IS Interned Services
Bram is the man who knows technology and his thinking is beyond technology and practical limitations. That makes him a strong innovative business developer who is also extremely able to handle the political aspects that come with innovations. Good professional and a wonderful person.
Digitale Marketing Update 2015