Laurens Vreekamp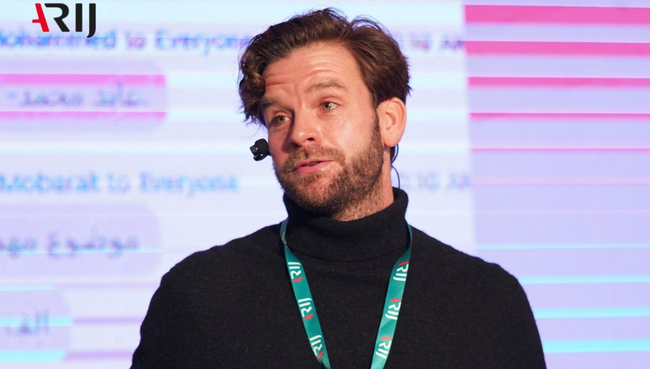 Laurens Vreekamp (1980) is journalist, design thinker en oprichter van de Future Journalism Today Academy. In 2022 kwam zijn boek The Art of AI uit, een praktische boek over machine learning. Het boek is gericht op mediamakers en creatieven en bevat twaalf interviews met verschillende AI-pioniers in de creatieve industrie. Het biedt een overzicht en uitleg van meer dan 70 applicaties die je kunnen assisteren bij de verschillende fasen van creatieve producties. Verder schrijft hij een nieuwsbrief over AI voor creatieven.
Laurens werkte als Teaching Fellow bij Google's News Lab en was docent-onderzoeker UX Design aan de Hogeschool Utrecht. Hij werd in 2013 verkozen tot Docent van het Jaar. Hij werkte als researcher, docent en designer onder meer met RTL Nieuws, Nu.nl, dentsuAegis, het FD, NPO Radio 1 en de KRO-NCRV. In 2003 cum laude afgestudeerd als European Media Master of Arts in Interactive Media (2003) aan de University of Portsmouth.
Sinds 2022 is hij lid van de expertgroep inzake het vergroten van de veerkracht van media (MSI-RES) van de Raad van Europa.
Laurens Vreekamp op TEDxUtrecht: