Nell Watson
Eleanor 'Nell' Watson CITP FBCS FIAP FIKE FRSA FRSS FCMI FLS is Machine Intelligence engineer en pioneer op het gebied van Deep Machine Vision met haar bedrijf QuantaCorp. Met Quantacorp kan je snel en nauwkeurig lichaamsmetingen uitvoeren vanaf slechts twee foto's.
Nell deelt haar kennis als AI-faculty aan de Singularity University en is auteur van Machine Intelligence cursusmateriaal voor O'Reilly Media.
Als AI en Machine learning specialist realiseerde ze zich hoe belangrijk het is de mensenrechten te beschermen en ethiek, veiligheid en de waarden van de menselijke geest als kernwaarden in AI te waarborgen.
Nell voorzitter van IEEE's ECPAIS Transparency Experts Focus Group en vice voorzitter van P7001 Transparency of Autonomous Systems committee on AI Ethics & Safety. Ze ontwerpt kredietscore-achtige mechanismen om algoritmisch vertrouwen te beschermen.
Nell is daarnaast ook Senior Fellow bij de Atlantic Council, waarin ze werkt aan praktische oplossingen voor hedendaagse belangrijke problemen op onder andere politiek, economisch en technologisch gebied.
Verder is ze de voorzitter van EthicsNet.org, een community die computers sociaal gedrag aanleert. CulturalPeace.org, een organisatie die Geneva Conventions-style regels voor cultureel conflict opstelt, en Pacha.org, een organisatie die een netwerk van serviceproviders aan elkaar koppelt om geautomatiseerde boekhouding van externalities (de sociale kosten die bij bedrijven doorgaans niet meegerekend worden, zoals milieuvervuiling) mogelijk te maken.
Nell is senior wetenschappelijk adviseur van The Future Society op Harvard en bekleedt onder andere Fellowships van de British Computing Society en Royal Statistical Society.
Haar lezingen hebben haar publiek geïnspireerd om te werken aan een betere toekomst op locaties zoals de Wereldbank, de Algemene Vergadering van de Verenigde Naties en The Royal Society.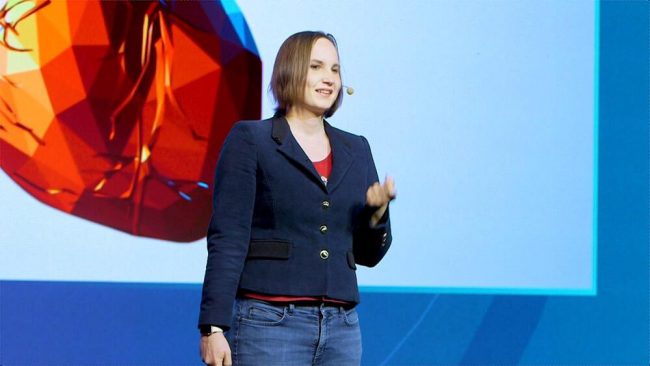 Zie haar Engelse profiel voor voorbeelden van lezingen die Nell kan geven.
Anderen over Nell:
" Zelf heb ik Nell al drie keer horen spreken, daarom was ik vergeten welke impact ze heeft als je haar de eerste keer hoort spreken. Het publiek waren C-levels, ondernemers die allemaal van de eerste tot de laatste minuut geboeid luisterden. Andere events met een zelfde publiek bevatten heel wat meer geroezemoes, smartphonegebruik, etc. Nell heeft echter elke aanwezige gedurende 75 minuten in een bubbel gestopt, een omhulsel waarin kennis en inzichten kwistig werden rondgestrooid. Ook het interview achteraf getuigde van expertise. Een talk geven is één iets; een Q&A achteraf en nieuwe inzichten geven is nog iets anders. In een drukke wereld, vol prikkels en snelheid was de talk van Nell een verademing, een rustpunt, een moment van pure contemplatie."
— Mieke Vandewaetere, Howest, University of Applied Sciences.
The content was quite provocative, which is what I had wanted. Her slides were beautiful. And her delivery was flawless. It was so obvious how much time she put into it and how much pride she takes in what she does. And audience feedback has been extremely positive. I would not hesitate to recommend her. She's a pro!
— Kate Hawley, TEDxSonomaCounty (California)
Showreel Nell Watson januari 2018

Nell bij The Next Web, 2016

Nell Watson IOP Presentation NYC, 2016

Nell bij TEDxSonomaCounty (California)
Nell bij The Media Evolution Conference Malmö, 2014