Oscar Kneppers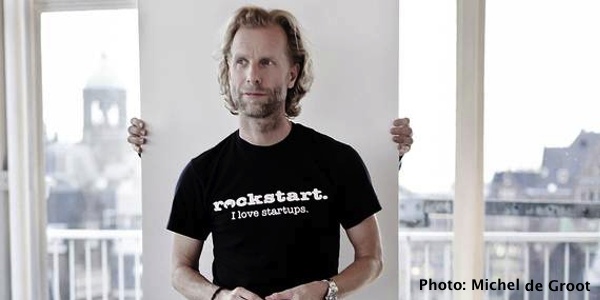 Oscar Kneppers is the most celebrated internet publisher of the Netherlands. He started several cross-media titles – all focused on new media and technology – and is considered one of Holland's most succesful serial entrepreneurs.
In 2011 Oscar founded Rockstart – a great place for startups. Rockstart helps startups to be more successful in their first 1000 days. It launched the Rockstart Accelerator in March 2012, a 3 month pressure cooker for 10 startups from 6 countries. Recently the peer-to-peer Q&A event Rockstart Answers kicked off in Amsterdam. Scheduled for 2013 are the Rockstart Spaces (workplaces), Rockstart Academy (education) and Rockstart Gigs (events). Rockstart was awarded 'Best Investor' at the Dutch Startup Awards 2012.
Oscar started his career with the Dutch publisher IDG (1991). At IDG he created the first Dutch internet magazine 'Net Magazine' (1994) and a succesful technology newssite Webwereld (1995).
In 1998 Oscar decided to start his own business and launched Emerce, a magazine and website about business, marketing and technology. Emerce was sold to VNU business publications in 2003, and is still considered the most prominent Internet and e-commerce magazine in the Netherlands.
In February 2005 Kneppers launched Bright, a cross-media title about Tech, Style & Design. In December 2006 he added Brightlive, a Dutch future fest for digital lifestyle, creative design and innovative technology. In December 2007 Kneppers set up Bright.TV, an online video channel where Bright journalists post their video items about Tech, Style and Design.
Over the years Bright (and Oscar) won several awards. In 2006 Bright won the Dutch Bloggie for best starter. In 2007 Kneppers won the title 'Most Innovative Publisher' at the National Publishers Congres.
In 2007 media entrepreneur Annemarie van Gaal and Venture Capital Partner Van de Ende & Deitmers took a significant part in Bright. In May 2008 Bright was sold to publisher NDC|VBK.