Sebastian Mennes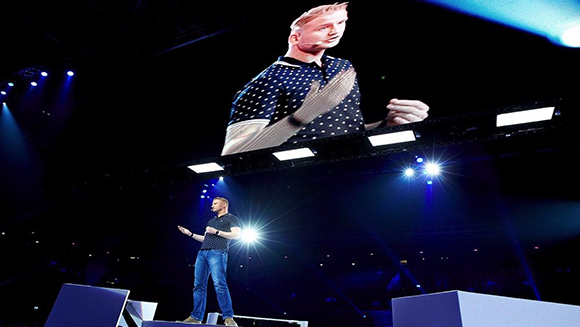 Sebastian Mennes (1984) is a serial-entrepreneur and businessman with a passion for connecting people, cultures and knowledge in an increasingly globalised world. Hij spoke in front of thousands of participants at Inspiration360 in the Ziggo Dome in Amsterdam, on the same stage as Richard Branson, Al Gore and Bear Grylls. A true entrepreneur, who at the same time completed his Master in Strategic Management at Tilburg University. In light of this degree, he researched to what extent Software-as-a-Service makes organisations more flexible. With his own company in India he can also qualify as a multionational.
Due to his being mentioned on the Sustainable 100 (Duurzame 100) list, Mennes is considered one of the most sustainable young leaders in the Netherlands. With his role in the initiative sharefood.in and Green IT approach to software development with Newsourcing BV – of which a set percentage of the revenue is invested in development aid in India – he proves that sustainability and ambitious entrepreneurship do indeed go hand in hand.
At the age of 17 Mennes started his first webshop while still in high school. In the years that followed he set up several online companies, amongst which a web bureau, software/app developer and an R&D department in the state Kerala in the south of India. Here he is also actively involved in developmental aid. As chairman of the Foundation Responsible Outsourcing (Stichting Verantwoord Uitbesteden) he is developing sharefood.in, with the eventual goal of decentralising food distribution in developing countries.
From Burn-Out to Balance
A creative jack-of-all-trades, who was chosen as one of the 25 most promising entrepreneurs in the Netherlands in 2009 but who was quickly confronted with his own limits. Diagnosis: burn-out. "Since I wasn't good at delegating and was a perfectionistic control-freak it became painfully apparent that the organisation was way too dependent on me. I had also turned my hobby into my career, meaning any form of 'work-life balance' was completely lacking." as spoken by Mennes on this turbulent time in his life. After having been out of the running for a few months, he faced the massive challenge of reinventing himself both as a person and entrepreneur at the age of 26. A process which literally took him years. What started with therapeutic sessions with a psychologist resulted in his reading of self-help books and applying life hacking and 'quatified self' techniques. This eventually brought him the structure which he had – subconsciously – been looking for.
Inspiration360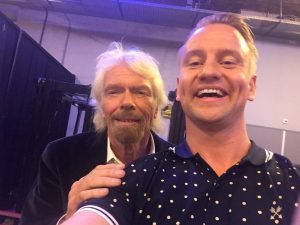 Sebastian Mennes has experienced first-hand how rough the existence of an entrepreneur can be. But he has also learned that if you work hard at improving yourself and compel change from within, this can make you a better person both as an entrepreneur and a professional. He has shared the way in which he has done this and the lessons he has learned with the best of the best amongst entrepreneurs in the Netherlands. He shared his vulnerable story in front of thousands at Inspiration360 in Amsterdam, where he shared a stage with the likes of Richard Branson, Al Gore and Bear Grylls. He preaches openness and not being afraid to show your vulnerabilities: "In business, it's all about powerful leaders, the stronger – the better. But life is not how we post it on Facebook! Let's just allow  ourselves to feel insecure and be open about it.". He shares his story in an enthusiastic and inspirational manner, allowing his story to not only capture the interest of but also resonate amongst his audience.
Testimonial
"Sebastian inspired me more than Al Gore – what an inspiration, I thoroughly enjoyed it!" 
– Marijke de Cort
In his self-help book – which will be out in the spring of 2017 – and on the website carrying the same name CutTheCrap.me Mennes will elaborate upon the lessons he has learned. By being open about the mental challenges he has faced, he has noticed that in the Dutch entrepreneurial & start-up world as well as in 'regular' offices (mental) vulnerability and failing are still considered taboo topics. Thus he has made it his personal mission to break this taboo: "In this book, starting with the period in which I had my burn-out, I will further explore the strategies with which I managed to pick myself up during that time and which I still use to keep myself together today. Not only will psychological (self) insights play a role but I will also discuss apps, devices and workflows. With an unconventional approach, so no lofty 30-day-fix, but just open, pragmatic, and (hopefully) inspiring. Life truly does not revolve only around commercial succes. Are you chasing your dreams, or are you trapped in the rat-race in which daily issues reign?"