Ikenna Azuike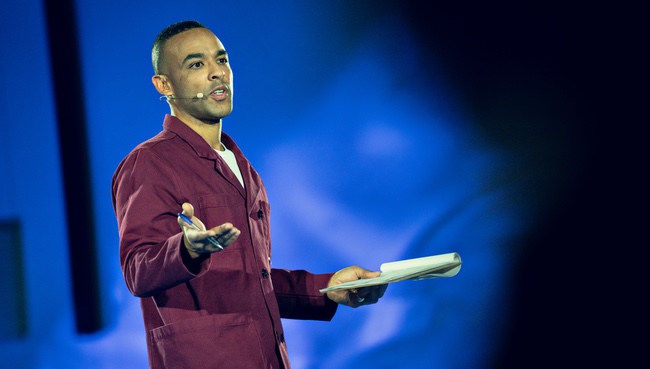 Ikenna Azuike begon zijn carrière als advocaat, en is nu een veelgevraagd journalist, presentator, spreker en filmmaker. Ikenna is geboren in Lagos, Nigeria, groeide op in het Verenigd Koninkrijk, studeerde rechten in het Verenigd Koninkrijk en Frankrijk en woont sinds 2004 met zijn gezin in Nederland.
Na als advocaat gewerkt te hebben bij Shearman & Sterling in Londen, Singapore en New York, en bij Clifford Chance LLP in Amsterdam, besloot hij het roer om te gooien en zijn passies voor media en sociaal activisme te volgen. Samen met zijn vrouw, Mette te Velde, richtte hij de Strawberry Earth Foundation op om de transitie naar een duurzame planeet te versnellen en creëerde hij de satirische nieuwsshow What's Up Africa. Zijn show werd vervolgens in opdracht van de BBC gemaakt, werd gedurende 6 seizoenen uitgezonden op BBC World News, stond op de shortlist voor een Association of International Broadcasters Award en vergaarde meer dan een half miljoen volgers op social media.
Sinds 2017 werkt Ikenna via zijn eigen productiebedrijf Jollof Rice Productions B.V. aan diverse journalistieke projecten. Zo maakte hij voor BNNVARA de 6-delige reisserie Planeet Nigeria en voor VPRO Tegenlicht de documentaire De Post-Racistische Planeet. Momenteel ontwikkelt hij samen met Kaap Holland een komisch drama. Naast zijn werk als journalist is Ikenna ook voorzitter van de Correspondent Foundation, een stichting opgericht door het Nederlandse journalistiek platform De Correspondent.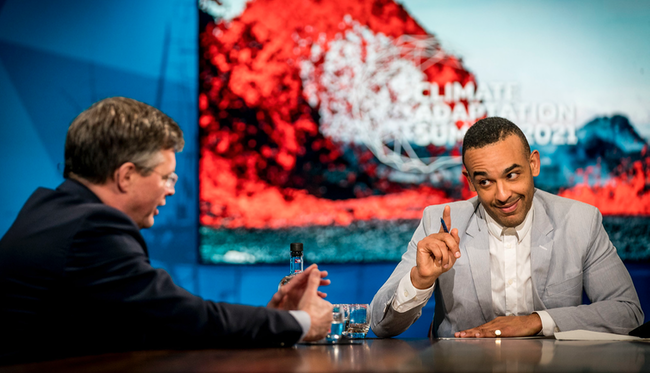 Ikenna wordt regelmatig uitgenodigd voor nationale en internationale evenementen waar hij met zijn kenmerkende ontwapenende charme en gevoel voor humor professioneel en enthousiast interviewt. Of hij nu praat met politici en leidinggevenden of activisten en studenten, en of het onderwerp nu humanitaire rechten, duurzaamheid, internationale financiën, digitaal leven of hedendaagse kunst is, Ikenna voelt zich op zijn gemak en ziet elk gesprek als een kans om iets nieuws te leren.
Testimonials for Ikenna Azuike:

Ikenna really inspired us all and helped get the ball rolling with his 'professional enthusiasm'!
–David Pollard, Workplace Pride Foundation
Ikenna did a great job as the moderator for our FWF Annual Conference. He managed to stay true to his fun tone of voice without disregarding the serious topics that outlined the day. This came across with audience: many people shared their enthusiasm about Ikenna and wanted to know where to book him. And very important is that not only his performance is good, he's also a nice person to work with!– Lisa Hardon, Fair Wear Foundation
Ikenna Azuike Showreel 2022:

HOST SHOWREEL 2022 from Jollof Rice Productions B.V. on Vimeo.