Itay Talgam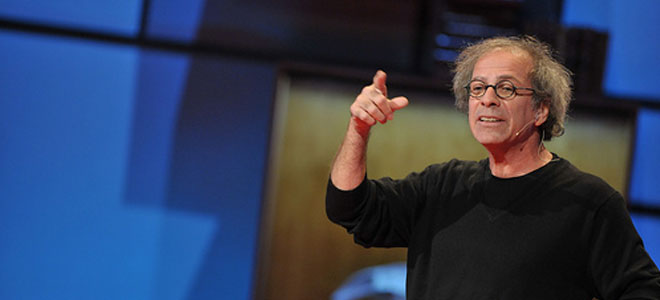 Itay Talgam is succesvol dirigent, en ontwerper van het Meastro programma waarin hij, naar aanleiding van de grote dirigenten meer inzicht geeft in creatief en innovatief leiderschap.
Een orkestdirigent moet ten slotte het hoofd bieden aan de ultieme leiderschap uitdaging: harmonie creëren zonder een woord te spreken. Hij moet vrijheid geven en creativiteit uitdagen, maar tegelijkertijd een strakke leider zijn met discipline. Het team moet bestaan uit creatieve individuen, die tegelijkertijd perfect moeten samen werken..
"The Maestro's baton makes no sound, but it creates the exact space in which sound can exist, and can become meaningful"
Itay Talgam
Meer informatie op Itay Talgam's Engelse profiel.