Jovana Karanovic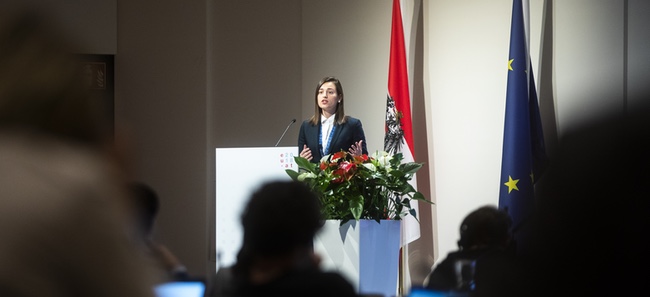 Jovana Karanovic is PhD Kandidaat bij het KIN Center for Digital Innovation (VU Amsterdam) en oprichter van de Reshaping Work conferentie. Ze is recentelijk tot RSA Fellow benoemd: de RSA ((Royal Society for the encouragement of Arts, Manufactures and Commerce) heeft in de afgelopen 260 jaar een belangrijke rol gespeeld op het gebied van sociale verandering.
Jovana's onderzoek richt zich op digitale innovaties in het algemeen, en specifiek op de platform economie en de toekomst van werk. Ze onderzoekt de nieuwe organisatievormen in de platform economie, de impact op de arbeidsmarkt en het potentieel van de platform economie om duurzame oplossingen te bewerkstelligen.
Jovana is ook de oprichter en directeur van Reshaping Work. Dit wereldwijde initiatief brengt de internationale community samen om de meest urgente issues rondom de nieuwe digitale trends (zoals bijvoorbeeld de platform economie en Artificial Intelligence) en werk te bespreken.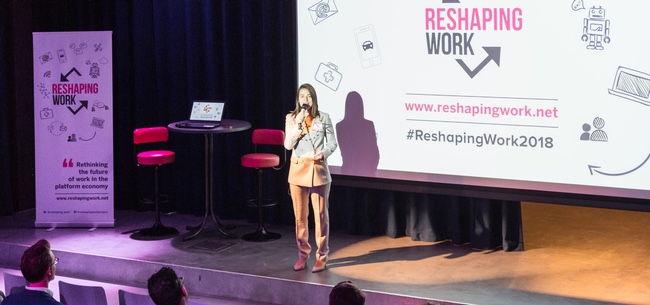 Jovana spreekt regelmatig op academische en commerciële events en wordt vaak als expert uitgenodigd voor panels en om de boards van grote bedrijven en publieke instituten te adviseren. Ze geeft les over Strategisch management van technologie en innovatie op de VU in Amsterdam en is schrijver voor The Next Web.
Ze spreekt over de platform economie, de toekomst van werk, digitale innovatie, technologie trends en hoe werk in het algemeen verandert. In 2019 werd zij genomineerd voor de Viva400, in de categorie wereldverbeteraars!
Jovana bij TEDx Amsterdam, juni 2020:

Jovana in VPRO's Tegenlicht: de klik-en kluseconomie
Opening speech Reshaping Work 2019