Jovana Karanovic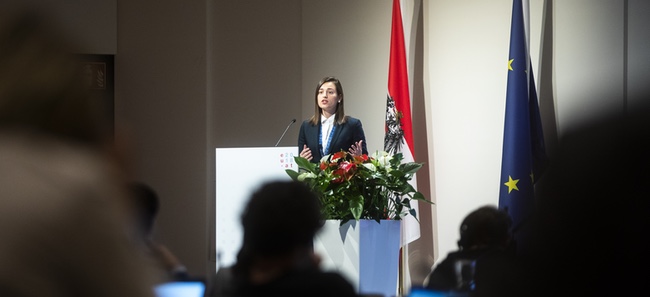 Jovana Karanovic is Assistant Professor aan de Rotterdam School of Management, Erasmus Universiteit en oprichtster van the Reshaping Work conference. Jovana is expert op het gebied van de platform economie en digitale innovatie in het algemeen. Recent is haar onderzoek gepubliceerd in the Journal of Management Studies.
Ze is recentelijk tot RSA Fellow benoemd: de RSA ((Royal Society for the encouragement of Arts, Manufactures and Commerce) heeft in de afgelopen 260 jaar een belangrijke rol gespeeld op het gebied van sociale verandering.
Jovana is daarnaast oprichtster en CEO van Reshaping Work Foundation. Dit wereldwijde initiatief brengt de internationale community samen om de meest urgente issues rondom de nieuwe digitale trends (zoals bijvoorbeeld de platform economie en Artificial Intelligence) en werk te bespreken.
Jovana spreekt regelmatig op academische en commerciële events en wordt vaak als expert uitgenodigd voor panels en om de boards van grote bedrijven en publieke instituten te adviseren. Haar meest recente optreden was bij TEDx Amsterdam, waar ze sprak over 'The Side of the Platform Economy You Haven't Seen'.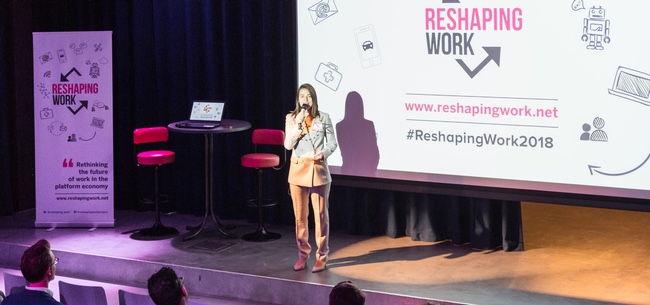 Ze spreekt over de platform economie, de toekomst van werk, digitale innovatie, technologie trends en hoe werk in het algemeen verandert. In 2019 werd zij genomineerd voor de Viva400, in de categorie wereldverbeteraars!
Jovana bij TedX Amsterdam, Juni 2020:

Jovana in VPRO's Backlight
Opening speech Reshaping Work 2019