Menno van Leeuwen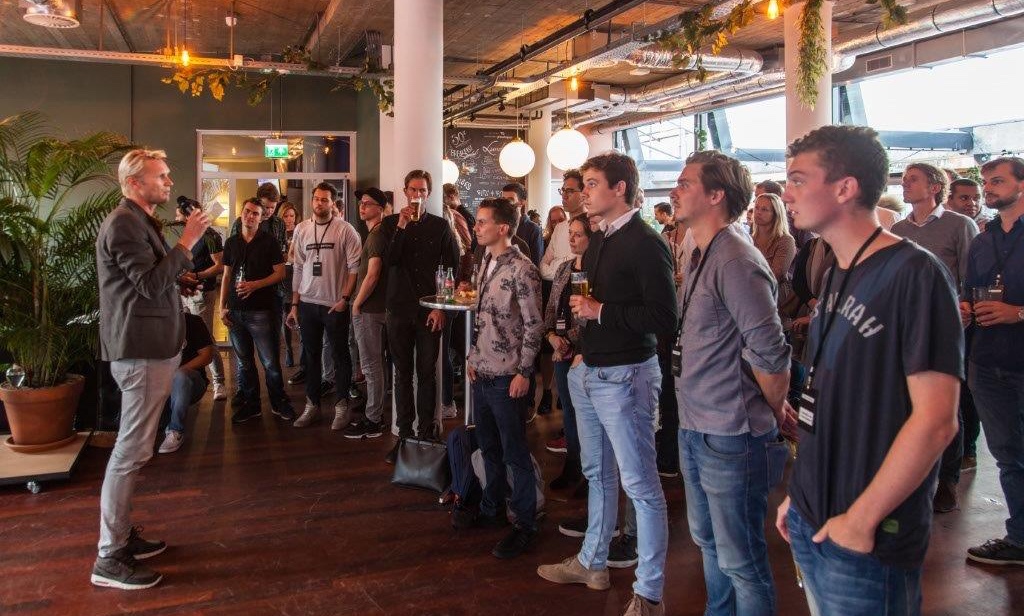 Menno van Leeuwen is een corporate innovator en prominent figuur in de Europese fintech- en innovatie scene. Hij is op dit moment hoofd Business & Customer development van Moneyou (ABN AMRO).
Menno's specialiteit is het opzetten van outside-in inspiratie en samenwerkingsmogelijkheden voor grotere bedrijven. Hij is een veelgevraagd mentor in de Nederlandse startup-scene (oa voor Startupbootcamp) en presenteert regelmatig over Corporate innovatie, klantgerichte ontwikkeling en startup/fintech samenwerking. Hij is een thought leader, maar vooral ook iemand die zijn kennis in praktijk brengt.
Op dit moment werkt Menno voor Moneyou, ABN AMRO's digitale (internationale) retail brand. Hij ontwikkelde in het afgelopen jaar de propositie Moneyou Go, een visueel aantrekkelijke app die helpt om je persoonlijke financiën onder controle te houden. Deze propositie werd in 2018 in Nederland en in Duitsland geintroduceerd en is een co-creatie van ABN AMRO en een aantal innovatieve tech startups.
Eerder leidde Menno het innovatie team van ABN AMRO, waarbij de focus lag op thema's zoals p2p business models, de bank als platform, A.I. en de blockchain. Hiermee werd een testbed gecreëerd voor crowdfunding, Tikkie en GRIP. Menno startte ook het Digital Impact Fund, een investeringsfonds om corporate – scale-up samenwerking te stimuleren.
Menno spreekt over:
– Corporate innovatie (meervoudige strategie, cultuur-en business gedreven, lean startup en design thinking in de praktijk, corporate venturing, partnerships & collaboration, de Moneyou case).
– Challenges and opportunities in de financiële industrie, deze lezing is ook voor niet-financiële organisaties (drivers in technologie, customer experience, concurrentie en regulering, met Nederlandse en Internationale fintech en big tech voorbeelden)
– Klantgericht ontwikkelen (leren van millennials, gen Z als early adopters, klantgerichte manieren om sneller te innoveren)
– Behavioral economics for good (Het wordt tijd om jezelf te biohacken: AI zorgt voor meer financiële stress, het uitbuiten van instant gratification en sociale druk.)
Menno gaf eerder keynotes op en was moderator voor een aantal events in Europa, zoals NRClive, Emerce Efinancials, Paris Fintech Forum, Handelsblatt Banking Forum Frankfurt , MoneyLive Amsterdam and Londen, Zero-in Conference, Amsterdam and Holland Fintech & Startupbootcamp Meetups.