Michael Musandu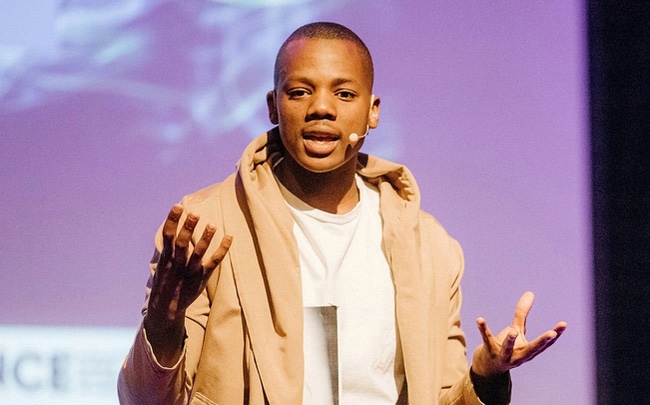 Michael Musandu is de CEO en oprichter van Lalaland. Lalaland creëert synthetische, fotorealistische modellen voor eCommerce bedrijven, waardoor merken collecties op verschillende modellen kunnen presenteren. In juni 2021 werd Lalaland.ai als enige Nederlandse bedrijf geselecteerd voor het Google for Startups Black Founders Fund.
Michael groeide op in Zimbabwe en Zuid-Afrika voordat hij naar Nederland vertrok om computerwetenschappen te studeren aan de VU. Vervolgens behaalde hij een Master in AI aan de Universiteit Utrecht. Tijdens het online kopen van kleding zag Musandu, zoals velen, nooit iemand zoals zichzelf op de lachende modeportretten die op zijn telefoon en laptop werden gepresenteerd. Voor Musandu was het weer een voorbeeld van het gebrek aan diversiteit en inclusie in de wereld die hij om hem heen zag. Zijn antwoord? Hij gebruikte zijn kennis om zelf de "mensen" te bouwen die hij niet zag in de reclames.
Zoals elke goede developer, en in zijn geval een developer met een focus op machine learning, ging Michael op zoek naar een manier om de wereld te creëren die hij zelden zag – een die zichzelf weerspiegelde. Het resultaat is het in Amsterdam gevestigde bedrijf Lalaland.
Lalaland won de Philips Innovation Award 2020 en werkt samen met bekende merken als Wehkamp, ​​Stieglitz, Sapph, Dockers en Adidas. Het bedrijf werd gefeatured in Forbes, Het Parool en RTL Nieuws.
Ondertussen blijkt dat Lalaland niet alleen merken helpt om nieuwe klanten aan te trekken door het diversiteits- en inclusieprobleem aan te pakken; het vermindert ook het retourpercentage van kleding aanzienlijk, waardoor er lagere kosten zijn en er minder impact is op het milieu.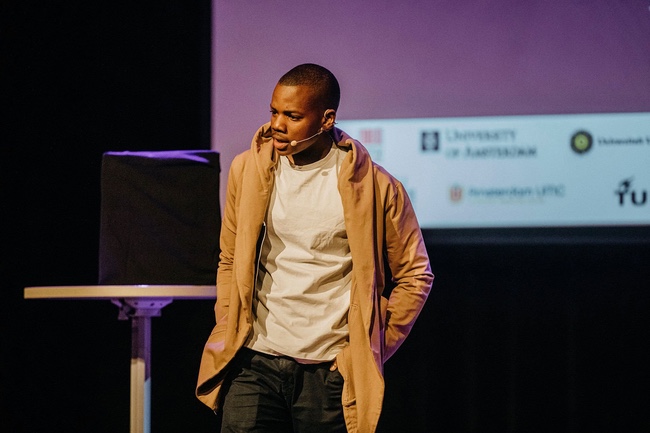 Michael heeft een talent voor het uitleggen van ingewikkelde technische onderwerpen aan een lekenpubliek en hij wordt dan ook regelmatig gevraagd om te spreken. Eerdere presentaties zijn onder meer:
Looking beyond the Hype of AI
Reprogramming love with Generative Adversarial Networks.
Using AI to promote diversity within fashion e-commerce.
Setting the new beauty standard with synthetic humans.
How to visualize your online shoppers with AI-generated Models
Seeing yourself through machine learning
Seeing yourself through Machine Learning, Michael Musandu in de AWS Podcast.
Michael Musandu bij de finale van de Philips Innovation Awards:

Michael Musandu bij Breaking Science, Universiteit van Utrecht, april 2019