Rina Joosten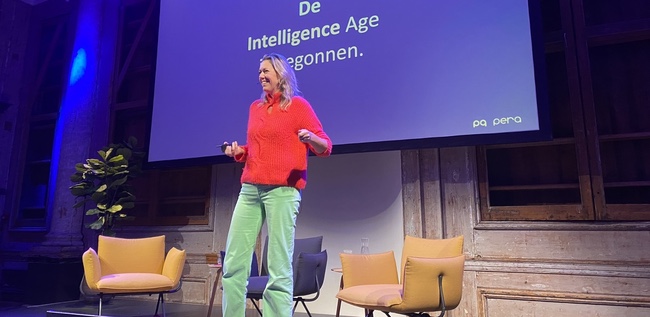 Rina Joosten is co-founder van Pera, een tech scale-up dat Artificiële Intelligentie (AI) inzet voor het beter en snellen matchen van kandidaten in het sollicitatieproces. Door geavanceerde technologie in te zetten, hoopt ze de menselijke vooroordelen in het besluitvormingsproces rondom het aannemen van mensen te elimineren.
Voordat ze Pera opzette, was ze de founder of HR Consultancy International Top Talent, wat in China en in Europa opereerde. Daarvoor had ze verschillende management posities bij DSM en ze heeft een Msc en MA van de Universiteit van Groningen.
Rina is benoemd in de Taskforce voor A.I. in Nederland. Verder werd ze in 2021 benoemd in de GPAI (Global Partnership on Artificial Intelligence), dit is de AI Commissie van de OECD. In deze commissie wordt geëxperimenteerd met projecten op het gebied van Future of work en wordt beleid onderzocht op dit gebied. Daarnaast adviseert ze de Europese Commissie over A.I. beleid en is ze een mentor voor diverse start-ups.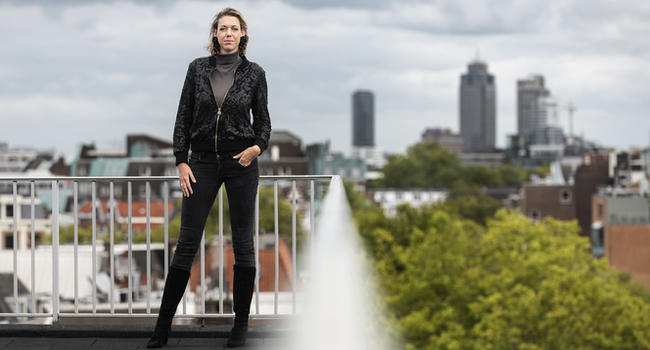 Rina spreekt regelmatig over A.I., innovatie, human capital en China, waar ze de afgelopen zeven jaar woonde. In Shanghai gaf ze een TED-talk over hoe AI de manier waarop we carrière maken verandert en ze verscheen in TV programma's van de BBC (Holland gets talent) en in Tegenlicht.
AI, de vierde industriële revolutie en de positie van Europa
Wanneer media- en technologie experts praten over kunstmatige intelligentie (A.I.) en de wereldorde draait het gesprek meestal om de VS en China. In het nieuwe boek van Kai-Fu Lee, "AI Super-Powers", bevat de ondertitel alleen China en Silicon Valley. Buiten Deep Mind dat in Londen werd opgericht, komt elke andere belangrijke AI-speler uit China of de VS. Het is logisch op dit moment in de geschiedenis dat deze twee landen de infrastructuur beheersen: zij bezitten het talent, het kapitaal en de markten.

Wat is de positie van Nederland in dit krachtenveld? Is er überhaupt hoop op een goede afloop in deze vierde industriële revolutie? Rina Joosten-Rabou, mede-oprichter van tech bedrijf Pera en lid Taskforce AI Nederland, vertelt vanuit haar ervaringen hoe te kijken naar deze trends en welke aanbevelingen de Taskforce geeft aan de regering om beleid te maken. Daarin liggen paralellen voor leiders in het bedrijfsleven – hoe zetten we nieuwe ontwikkelingen om in kansen?
It's Time: How Robots Help Us Find The Career We Want, TEDxShanghaiWomen

Rina Joosten bij de VPRO Tegenlicht meetup, Verslaafd aan het algoritme:

BBC documentaire, Hiring with Seedlink (Nu: Pera):