Wienke Giezeman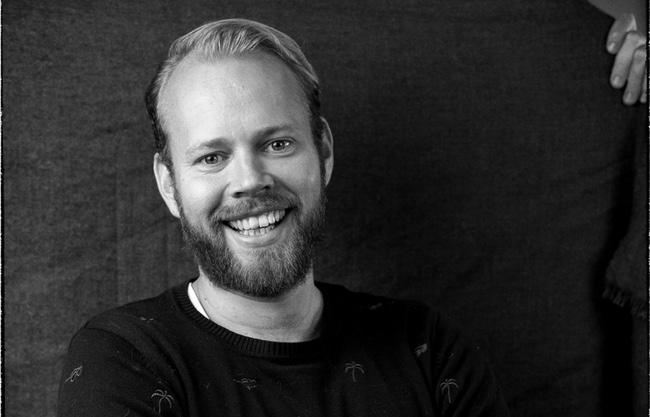 Wienke Giezeman is de initiator van The Things Network, het eerste crowdsourced gratis en open 'internet of things'. In Amsterdam werd het netwerk in 6 weken tijd opgezet en dit maakte van Amsterdam een van de eerste echte smart cities.
The Things Network is gebaseerd op LoRa (Long Range Radio), dat met gemiddeld 10 kilometer een veel groter bereik biedt dan wifi, maar in tegenstelling tot mobiel internet geen abonnement vereist – en dus heel geschikt is voor apparaten die wel altijd verbinding nodig hebben, maar niet veel data gebruiken. Wienke is op een missie om de hele wereld van een gratis en open Internet of Things Netwerk te voorzien.
Zie ook: The Things Network, building a global IoT data network in 6 months.
Boek een Masterclass: Aan de slag met IoT Voor iedereen die wil weten wat het Internet of Things voor hun organisatie betekent.
Wienke werkte eerder bij KPN en XS4all. Hij startte zijn eerste onderneming in 2012 toen hij WappZapp oprichtte, een on-demand video platform, vergelijkbaar met Netflix. Eind 2014 werd het bedrijf overgenomen door Sanoma.
Wienke is altijd is een groot voorvechter van een gratis en open internet geweest en was dan ook een van de oprichters van Startups for Netneutrality. Deze groep mobiliseerde Europese startups om te protesteren tegen de opkomende plannen van het Europese parlement om internet vrijheid te beperken. Door informatie te verspreiden over het belang van net neutraliteit en door een petitie aan te bieden aan het Europese parlement wisten ze de beslissing hierover positief te beïnvloeden.
Naast The Things Network is hij oprichter en CEO van The Smiths, een app agency, en mentor bij Rockstart Accellerator. Wienke spreekt over Internet of Things, startups, net neutraliteit en (app) development.
"I Really enjoyed Wienke's presentation: passionate, understands the relevance for the audience well, prepared, with good attitude and good personal interaction. Also very authentic."
– Xenia Loos, AAC Capital
Wienke bij Fast Moving Targets, September 2015:

Wienke bij SIDN Relatiedag, December 2016: