Nieuw bij The Next Speaker: de Tech-Quiz! Want niet iedereen zit te wachten op een powerpoint presentatie. Of soms wil je aan het einde van de conferentie een humoristische uitsmijter. Jim Stolze verpakt een flitsende lezing over de nieuwste technologieën in het jasje van een pub-quiz.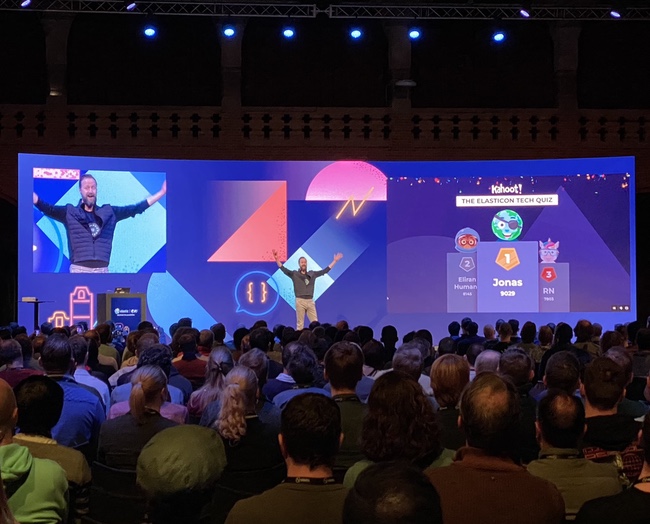 Vooral voor de aankomende feestdagen en de bijbehorende kerst-en nieuwjaarsborrels is een quiz natuurlijk leuk. Jim behandelt feitjes over diverse tech onderwerpen en wat daarbij komt kijken. De quiz wordt op maat gemaakt, de vragen en onderwerpen worden op jouw organisatie afgestemd: van de metaverse tot web3 tot AI. Tussendoor geeft Jim mini-colleges over de onderwerpen die hij behandelt.
Iedereen met een smartphone kan meedoen en strijden om een plekje op het podium, lol gegarandeerd en je steekt er ook nog iets van op!
In de Haaienzaal van Diergaarde Blijdorp leidde Jim op 29 september 80 relaties van Bilfinger Industrial Services langs verschillende vragen over Duurzaamheid, Veiligheid, Data, iOT en AI. De winnaar ging met de Gouden Helm naar huis.
Het Evoluon is weer open! In het museum van de toekomst nam Jim Stolze 20 deelnemers aan het executive programma van SingularityU Benelux mee naar The Metaverse, Kunst en Kunstmatige Intelligentie. De winnaar kreeg een goodiebag van Singularity University.
In het auditorium van de Nova Business School (Portugal) deed Jim op 27 oktober een dynamische quiz met 500 studenten over The Metaverse. De organisator van het evenement zei dat hij nog nooit zo'n goede presentatie had gezien… Entertainment + Education! De winnaar kreeg het boek Snow Crash van futurist Neil Stephenson.